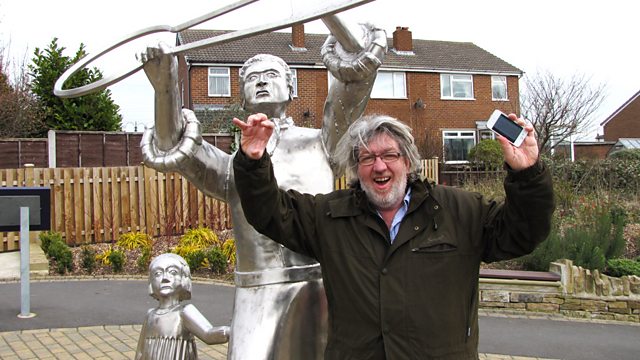 Looking for Luddites
In 1813, 17 Luddites were hanged in York for machine-breaking and/or murder.
Ask people on the street if they're Luddites and the odds are they'll refer to whether or not they hate the intrusion of new technology into their lives. Which does a disservice to the original Luddite textile workers. These machine-breakers didn't hate new technology per se - rather, the way it was being used by factory owners to drive down wages, create unemployment and create an inferior product. They saw governments side with employers by doing away with guaranteed wages and union rights.
In Looking for Luddites, technology writer Bill Thompson assesses how far this authentic representation of the Luddite mindset can apply to a 21st century environment in which technology is ever more intrusive.
Has the introduction of new technology created modern-day factory environments which are as de-humanising in their own way as those of the early 19th centuries? What are the appropriate models for the introduction of new technology in terms of industrial relations? Has capitalism's insatiable need to lower costs, combined with consumer demand for competitive prices, meant that we ignore the fact that workers in the developing world have conditions imposed on them which Luddites would have baulked at?
Bill Thompson pursues the Luddite trail to the prison and execution sites in York and to the Huddersfield area, where some of the worst machine-breaking took place. He hears from RMT General Secretary Bob Crow, Minister of State for Universities and Science, David Willetts, extreme anti-technology campaigner John Zerzan, and Luddite descendant Alan Brooke.
Producer: Andrew Green
An Andrew Green production for BBC Radio 4.