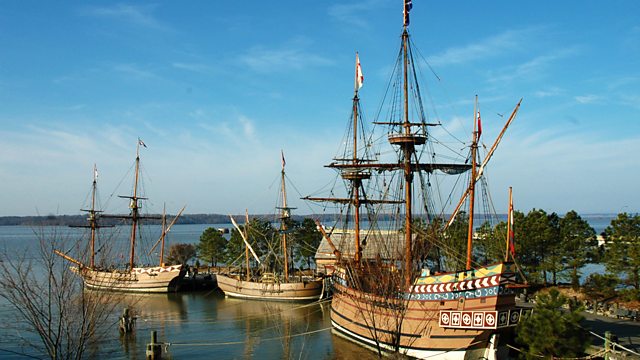 Colonists: Episode Sixteen of a thirty-part series made in collaboration with the British Library Sound Archive.
Settlers arriving in America in the 17th century decreed the songs and sounds of native American Indians to be barbaric and wild - bloodcurdling hollering that might presage the most brutal of deaths.
Professor David Hendy of the University of Sussex explores the colonial politics of sound.
Signature tune composed by Joe Acheson.
Produced by Matt Thompson
A Rockethouse production for BBC Radio 4.
Last on
Jamestown Settlement
The image used to illustrate this episode shows the recreation of early 17th Century English ships at
Jamestown Settlement, Virginia
(© Jamestown-Yorktown Foundation).
Noise retold by Matthew Herbert