Add music you love and enjoy it with
Pause for Thought

From Rev Ruth Scott, an Anglican vicar in Richmond.

Yesterday, G8 foreign ministers meeting in London urged North Korea to refrain from any more 'provocative acts'. Over the last few weeks there's been increasing concern about what is seen as 'aggressive rhetoric' coming from the leadership in Pyongyang, and the escalating tension this provokes.
Whenever challenging circumstances arise, whether that's internationally or in our own lives, it's easy to get sucked into the emotional energy of the situation.
24 hour news and modern communication technology aren't always helpful. One downside of the internet and some social media is that people can respond immediately to whatever they experience or see others experiencing. Some give blow by blow updates of their personal tragedies even as they unfold. You can say what you like because who'll go to the trouble of checking out your version of events. Without taking time for careful reflection a whirlwind of destructive words is stirred up. Like a tornado ripping up the countryside, it can wreak havoc on the landscape of our collective humanity. There's a gospel story about a seriously sick man whose sisters, Martha and Mary, send frantic messages to Jesus urging him to hurry to their brother's bedside. Contrary to expectation Jesus doesn't get caught up in the crisis and immediately leap into action. He stands back and takes stock. Holding steady when everyone else is running around like headless chickens demands a great deal of self-control. It's particularly essential when individuals or communities are on course for conflict. In times of tension it's worth asking ourselves whether what we intend to say or do will ease the situation or add to the stress. After all, Zoe, when you're standing on the edge of a precipice, a step back is a sign of wisdom not weakness.
BBC Playlister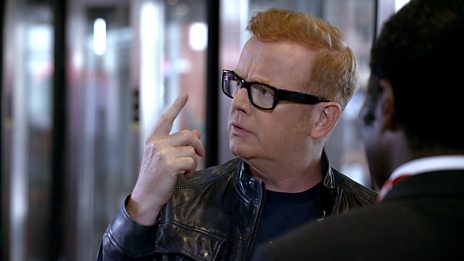 Chris has a song stuck in his head - but what is it? That's why he needs BBC Playlister!
500 WORDS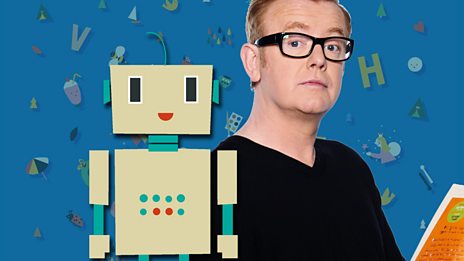 Featuring celebrity videos and top writing tips!
Podcast
Catch up with the latest Breakfast fun with Chris Evans. Hear the best stories and the biggest…