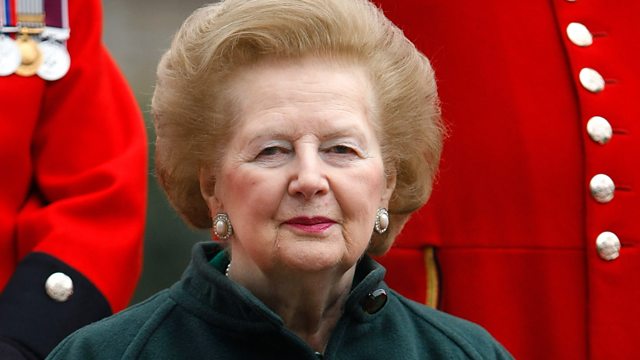 08/04/2013
Baroness Thatcher was Britain's first female Prime Minister, and the longest-serving British Prime Minister of the 20th century.
Richard presents a news special bringing reaction to the news of her death at the age of 87 following a stroke.
With contributions from Prime Ministers past and present Sir John Major & David Cameron, as well as Lady Thatcher's former political colleagues Geoffrey Howe, Michael Howard, Gillian Shephard, Brian Mawhinney, David Mellor & Jeffrey Archer.
Plus reaction from her former advisor & author Michael Dobbs, former Home Office minister Anne Widdecombe, documentary maker Michael Cockerell, Labour's Tony Benn, author & historian Amanda Foreman, & former BBC political editor John Sergeant. Plus voters in Lady Thatcher's former north London constituency of Finchley give their reaction to the news, along with further reaction from Durham & Teeside in the North East.
And a round-up of the reaction from political leaders around the world including an interview with former US Secretary of State Henry Kissinger.
Last on
Margaret Thatcher "saved the country" from almost "irreversible economic situation".

Margaret Thatcher "gave the country back a huge amount of status", says Lord Ashdown.

Margaret Thatcher's death is "immensely sad", ex-cabinet minister Norman Tebbit says.