Add music you love and enjoy it with
Greatest Hits Of 1978 (Various Artis, Premier

Hold Me, Thrill Me, Kiss Me, Sony Music Entertainment (UK) Ltd, 7

Phil Collins ...Hits, Virgin

Supertramp

Breakfast In America

The Very Best Of Supertramp, Polygram Tv

U2

Pride (In The Name Of Love)

U2 - The Best Of 1980-1990, Island, 1

(CD Single), Play It Again Sam UK, 1

The Hits Of 1963 (Various Artists), EMI

(CD Single), 157 Records, 1

And The Beat Goes On Vol 3 (Various), Debutante

(CD Single), Jenn Bostic Music, 1

The Paul Simon Anthology (Disc 2), Warner Bros, 4

Queen

A Kind Of Magic

Queen - Greatest Hits II, Parlophone

The Very Best Of Fleetwood Mac, Warner Strategic Marketi, 2

The Gold Album (Various Artists), The Hit Label Ltd

(CD Single), Dramatico, 1

(CD Single), Dramatico, 1

ABBA

The Name Of The Game

Abba Gold, Polydor

(CD Single), Grandmono, 1

Eric Clapton & Chaka Khan

Gotta Get Over

(CD Single), Bushbranch, 1

Fantastic 80's Disc 2 (Various Artis, Columbia

M

Pop Muzik

Million Sellers Vol.16 - The Seventie, Disky

Wings

Mull Of Kintyre

Paul McCartney - All The Best!, Parlophone

Blue

Hurt Lovers

(CD Single), Blueworld, 1

Crowded House - Recurring Dream, Capitol
Pause for Thought

Ajmal Masroor, an Imam who serves four London mosques.

As an Imam I am feeling the pressure on my diary to officiate Islamic marriage with the starting of the wedding season. I was married at the age 24 and divorced by the age of 26. I was not forced into this marriage. It was a cross cultural marriage, I'm from Bangladeshi ethnic background and my wife was of Pakistani decent. We met through mutual friends and considered each other for about six months until deciding to marry. But within the first few months things started going wrong. We were arguing over the smallest things. We'd sulk for days and eventually make up but never deal with issues adequately.

Our unhappiness had nothing to do with our cultural differences. It was simple – we didn't know how to be married and nobody ever taught us the skills either.

After the divorce I took up a course to become a marriage counsellor and this was my way of understanding what went wrong in my marriage and look for therapy. I strongly believe that if I knew then what I know now about marriage, I'd still be married to my first wife.

I believe most of us get married without adequately learning about marriage or relationship. The common misconception is you'll learn as you go along; there is nothing you can learn before. If I had attended a marriage preparation course or even read a practical book on marriage before I signed on the dotted line I'd not have suffered so much heart ache.

I've been married again for now 11 years. I believe I've learn a great deal from my experience and have realised that marriage is a journey of two imperfect human beings in an equal partnership both desperately looking for happiness and love. Sometimes I'm happy and sometime I'm not.

My secret to coping in a marriage is to create three safe spaces – my space where I can be myself, my wife's space where she can be herself and a common space where we both can be safe together. I'm happier being married than when I was single. I do not think I could cope with life without someone to love and be loved. And now with two children I cannot imagine my life with them.
BBC Playlister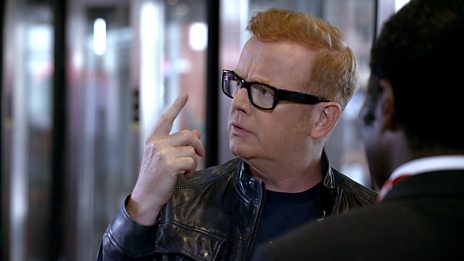 Chris has a song stuck in his head - but what is it? That's why he needs BBC Playlister!
500 WORDS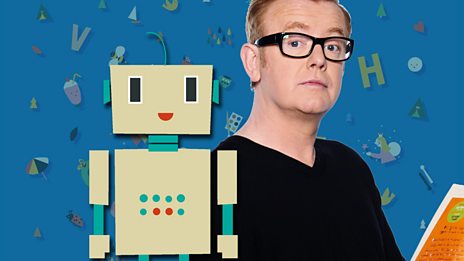 Featuring celebrity videos and top writing tips!
Podcast
Catch up with the latest Breakfast fun with Chris Evans. Hear the best stories and the biggest…