The Environmental Investigation Agency
Ronni Ancona presents the Radio 4 Appeal for The Environmental Investigation Agency
Reg Charity:1145359
To Give:
- Freephone 0800 404 8144
- Freepost BBC Radio 4 Appeal, mark the back of the envelope EIA.
Last on
The Environmental Investigation Agency (EIA)
The Environmental Investigation Agency (EIA) has been campaigning against environmental crime for almost thirty years. Often working undercover to gather evidence of illicit activities, EIA has exposed the scale, methods and people behind illegal logging, illegal trade in endangered species, such as tigers, rhinos and elephants and trade in ozone depleting and climate changing chemicals.
 
Evidence gathered from field investigations is used to campaign for changes to environmental laws and consumer behaviour, more investment in enforcement and better enforcement practices to target the criminal gangs responsible for environmental destruction.
 
EIA also works with grass roots NGOs around the world, helping them to expose and campaign against the issues that affect them, like illegal land seizure, often providing training for local communities in skills such as documentary filming and advocacy.
 
The evidence presented in EIA's campaigns has directly brought about changes in international laws and the policies of governments and companies, including ground-breaking laws banning the import of illegal timber products to Europe and the USA; the 1989 ban on international ivory trade and more recently stopped internet retailers from selling whale products.
 
Gathering this evidence is often dangerous work but EIA is committed to standing up against corruption wherever it is found. Despite its relatively small size EIA's contribution to protecting the environment is well recognised.

The mutilated remains of Hope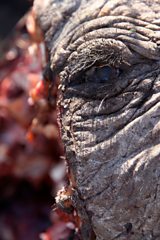 EIA's work has protected the habitats of endangered species like orang-utans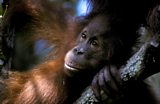 EIA works to protect wild tigers from illegal trade - photograph by Michael Vickers
Join our Facebook Community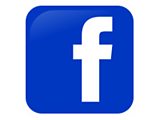 The place where you can find out more about the charities you support and ask them how they are spending your donations.