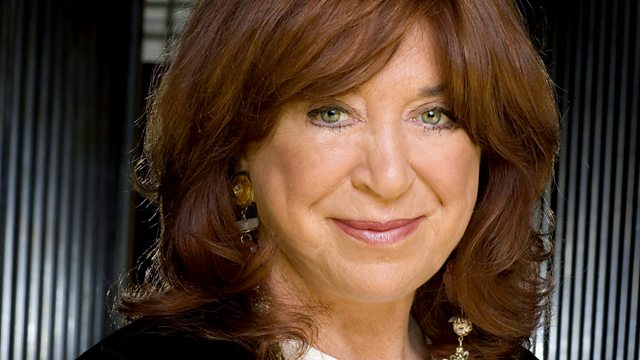 Lynda La Plante, Ian Anderson, Murray Lachlan Young, Lembit Öpik, Jo Bunting, Edwyn Collins, Sarah Blasko
Clive Anderson meets Lynda La Plante; Ian Anderson; Lembit Opik and poet Murray Lachlan Young. Music comes from Edwyn Collins and Sarah Blasko.
Author and screenwriter Lynda La Plante is being honoured by the Forensic Science Society this month. She will become the first person inducted into the professional body outside of its traditional membership of forensic scientists, scene of crime officers, police and other related disciplines. La Plante wrote the TV series Trial and Retribution and brought DCI Jane Tennison to the screen in Prime Suspect.
Former Liberal Democrat MP Lembit Opik is appearing in The Political Party With Matt Forde at St James Studio in London. Opik, who is as famous for his antics outside Parliament as his achievements inside, is currently trying his luck as a stand-up.
Ian Anderson is the front man and flautist with Jethro Tull. His distinctive stance - standing on one foot playing the flute - put him and Jethro Tull on the musical map. In 1972 Jethro Tull released the album Thick as a Brick, and last year Ian put out the sequel, Thick as a Brick 2 - Whatever happened to Gerald Bostock which will be performed at the Royal Albert Hall in June.
Jo Bunting interviews performance poet Murray Lachlan Young. His new play The Incomers follows the story of Gordon and Celia on the night of their wedding anniversary. What starts as a simple celebration quickly unravels with one revelation after another until it becomes clear that no one has been telling the truth to anyone about anything for a very long time. The show is on tour in April and May.
Musician Edwyn Collins performs Dilemma from his new album Understated. Australian singer and songwriter Sarah Blasko performs God Fearing from her album I Awake.
Producer: Paula McGinley.
Last on
Lembit Öpik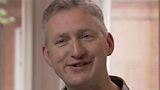 'The Political Party With Matt Forde and Lembit Öpik' is at St James Studio, London on Wednesday 17th April.
Murray Lachlan Young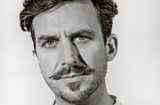 'The Incomers' opens on Thursday 18th April at North Devon Theatre, Barnstaple and is then touring.
Ian Anderson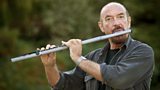 'Thick As A Brick 2' is available now on EMI.
Ian is embarking on a UK tour from Thursday 18th April. Check his website for details.
Edwyn Collins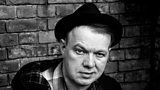 'Understated' is available now on AED.
Edwyn is on tour throughout April. He's playing Brudenell Social Club, Leeds on Friday 12th, Arts Centre, Pocklington on 13th and The Trades Club, Hebden Bridge on 14th April. Check his website for further dates.
Sarah Blasko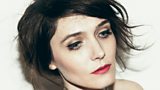 'I Awake' is available now on Dramatico.
Sarah is performing at Rough Trade East on Monday 8th at 13.00 and London's Barbican on Thursday 11th April.