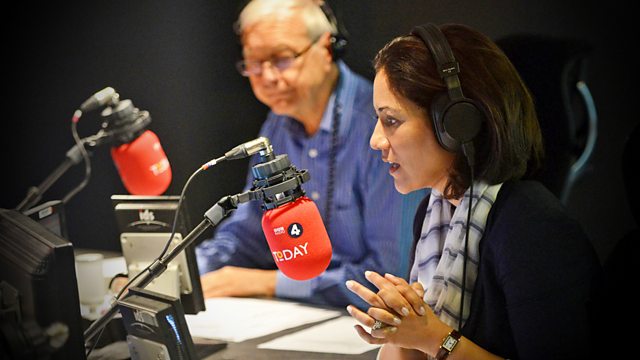 06/04/2013
Morning news and current affairs with Sarah Montague and Evan Davis. Including Sports Desk, Weather, Thought for the Day.
Last on
A rundown of stories from Saturday 6 April including programme highlights and comment.
Life Inside 'Islamic State': Diaries
Saturday 6 April
Sweeping changes to the tax system come into force today - including the scrapping of the 50p rate. Warnings from North Korea that it cannot guarantee the safety of foreign diplomats have been largely dismissed by the international community. And how many real friends do we need?
0855

How many friends do you need? Justin Bieber said this week that he only has four. Social media like Facebook allows us to have hundreds if not thousands. Nikki Moore, founder of the online technology site girlgeekchic.com, and Sarfraz Manzoor, writer and broadcaster, discuss whether having so few friends is good or bad for you.

0852

Helen Fawkes, who has cancer, outlines her own "bucket list".

0843

It has been a year since the Today programme started to go to Liberia - the idea was to take a much closer look at an African country to reveal things that our everyday coverage would never reach. The Today programme's James Naughtie reports from the capital Monrovia.

0840

A look at the morning's paper.
See more live updates