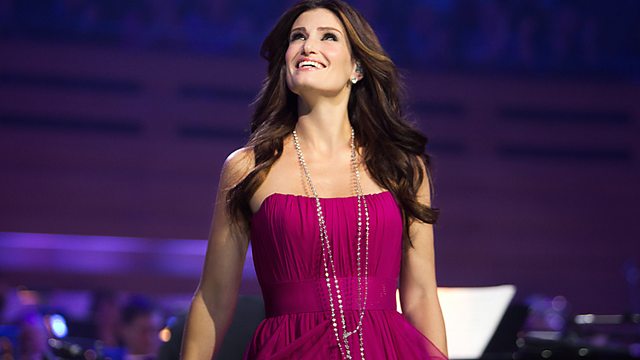 Idina Menzel and Friends
Tony Award winner Idina Menzel is a charismatic star of stage, film and television. In this special Friday Night Is Music Night, recorded at the Hackney Empire, she performs songs from throughout her career with the sixty piece BBC Concert Orchestra under the baton of leading West End conductor Mike Dixon.
Idina received a Tony nomination for her Broadway debut performance as Maureen, in the original production of the Pulitzer Prize-winning hit RENT, which celebrates it's 20th anniversary this year. She went on to star in the West End premiere of 'WICKED' where she recieved the Theatregoers Choice Award for Best Actress in a Musical.
In film, Idina appeared opposite Susan Sarandon, Patrick Dempsey and Amy Adams in Disney's hit, ENCHANTED, directed by Kevin Lima, and prior to that, was seen in director Chris Columbus' film version of the Pulitzer and Tony Award winning musical RENT, in which she reprised her role as Maureen. Idina is also to be seen in the cult TV hit Glee ...
Tonight, in 'Idina Menzel and Friends', listeners will discover a unique entertainer. A powerhouse performer, by turns sassy, funny and heartfelt.