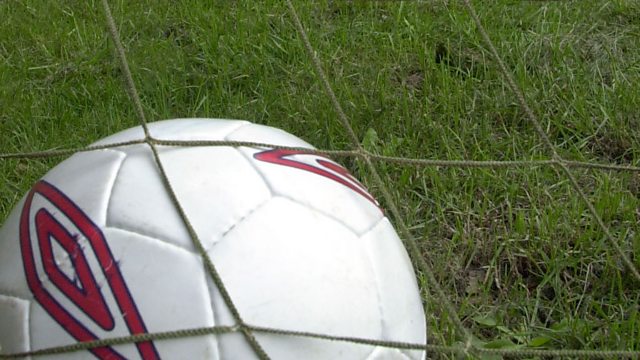 30/03/2013
Èistibh ri Gilleasbuig MacDhòmhnaill 's an sgioba 's iad a' toirt thugaibh naidheachdan spòrs na seachdain-sa.
A thaobh ball-coise, cluinnidh sinn na naidheachdan as ùire bhon SPL agus bithear a' coimhead air adhart ri taghadh Chupa Amaitearachd na Gàidhealtachd. Ann an rugbaidh, cluinnidh sinn mar a chaidh dhan dà sgioba Albannach 's iadsan a' cluich oidhche Haoine ann an Lìog RaboDirect PRO12.
Ann an saoghal an iomain, bidh na ciad chuairtean de Chupa MhicTàmhais agus Cupa Comann Ceilteach Ghlaschu a' gabhail àite. Cluinnidh sinn cuideachd bho Chaitlin Paul a bhios a' cluich Handball agus bho Ghòrdan Camshron, fear a tha a' dol a dh'fheuchainn air an Tour of Flanders sa Bheilg.
Post-d: sns@bbc.co.uk / Fòn an asgaidh: 08000 96 70 50 / Twitter: @BBCSpòrs
Local, national and international sport, introduced by Gilleasbuig MacDonald.
Last on