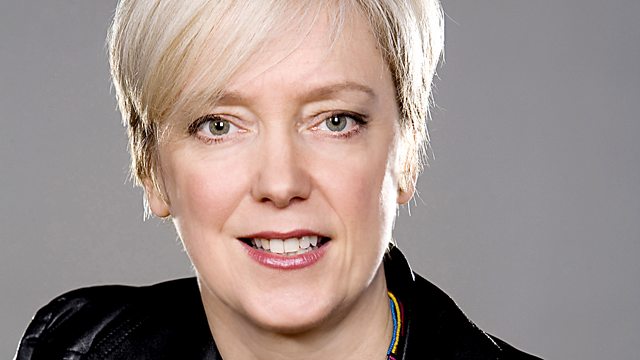 04/04/2013
Seasoned reviewers Jane Graham and Eddie Harrison join Janice and exercise their critical faculties with some of this week's movie releases. They'll be holding up score cards for Spring Breakers starring James Franco and a fleet of Tween stars. The film's writer and director Harmony Korine speaks to the Culture Studio about this controversial 18 certificate.
Eddie and Jane will also be discussing DreamWorks' big Easter Holiday crowd-pleaser - The Croods and well as Brit gangster flick All Things to All Men.
And the DVD Pick of the Week is Silver Linings Playbook.
Janice Forsyth is also joined in the Culture Studio by Scottish singer song writer Panda Su, who will be releasing a new single 'Maps' this week and touring Scotland in April, to discuss her upcoming album and record a track in a special Culture Studio session.
Inspired by the lives of Vita Sackville-West, Virginia Woolf and Violet Trefusis, Viota is a new play from Theatre Revolution which tells the story of three women living in London in 1969, a world of forbidden love, desire and betrayal. Erica O'Neill, Frankie Maceachen (who both star in and helped devise the play) and Iain McAleese discuss the play with Janice after its first night at the Tron theatre in Glasgow.
President of the Royal Geographical Society Michael Palin comes to Edinburgh to launch the new street exhibition 'Britain from the Air'. Pete Ross takes the tour and finds more than 100 stunning aerial photographs that showcase Britain's natural and human landscapes.
Last on
Fife singer/songwriter Panda Su chats to Janice
Suzanne Shaw - AKA 'Panda Su' – is a Scottish singer/songwriter who's been making waves in the Scottish underground music scene with her bittersweet acoustic songs.  Tune in to today's show to hear her brand new single, Maps.