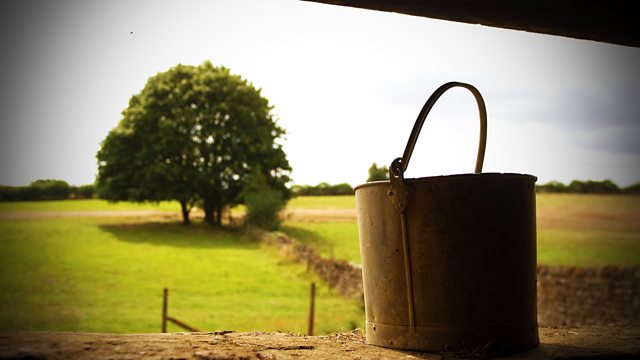 05/04/2013
Brenda needs to talk to Tom, and it can't wait. When she tells him that she's calling off their engagement, Tom can't believe it. He'll do whatever it takes. He knows he goes on about the business but he'll change. Brenda knows in her heart that their relationship isn't working, and drops the bombshell that she never wants to have children. She's realised how important that is to Tom, and she can't deny him that. It's breaking her heart to see him so upset but her mind is made up.
Tony's thought about Tom's proposal long and hard, and thinks they should go with it. Pat still can't face the thought of letting the herd go. But eventually Tony convinces her that if they make a radical decision now, they can steer Tom through it. There's no point waiting until they're both too old to care.
They find Tom to tell him the news. Pat admits that having made the decision, she feels lighter. But they don't get the reaction they expect from Tom. Pat assumes he needs time to take it in, and they leave him to it. As they head off, Tom quietly starts to cry.
Last on
Tom Graham aka Tom Archer is here live after Friday night's episode answering questions.
Credits
| Role | Contributor |
| --- | --- |
| Director | Kim Greengrass |
| Producer | Vanessa Whitburn |
| Jill Archer | Patricia Greene |
| David Archer | Tim Bentinck |
| Ruth Archer | Felicity Finch |
| Pip Archer | Helen Monks |
| Josh Archer | Cian Cheesbrough |
| Ben Archer | Thomas Lester |
| Elizabeth Pargetter | Alison Dowling |
| Tony Archer | Colin Skipp |
| Pat Archer | Patricia Gallimore |
| Helen Archer | Louiza Patikas |
| Tom Archer | Tom Graham |
| Jennifer Aldridge | Angela Piper |
| Lilian Bellamy | Sunny Ormonde |
| Peggy Woolley | June Spencer |
| Kathy Perks | Hedli Niklaus |
| Clarrie Grundy | Heather Bell |
| Nic Grundy | Becky Wright |
| Emma Grundy | Emerald O'Hanrahan |
| Alice Carter | Hollie Chapman |
| Roy Tucker | Ian Pepperell |
| Brenda Tucker | Amy Shindler |
| Paul Morgan | Michael Fenton Stevens |
| Celia Redwood | Anita Dobson |