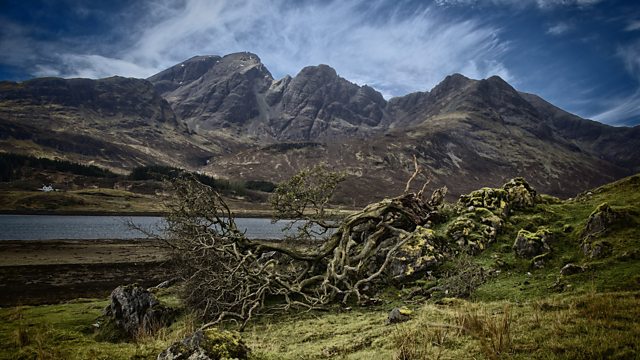 30/03/2013
Mark Stephen joins the lute player walking the River Deveron from source to sea.
The growth of woodland crofting in Scotland. Will it help rural communities hold onto young people?
Author Esther Woolfson explores urban nature and our love-hate relationship with animals.
How the "big five" iconic species for the Year of Natural Scotland were chosen.
Euan McIlwraith discovers why disaster management experts from Lesotho have come to Scotland to learn about mountain rescue.
Plus, a short voyage in a concrete coracle.
And watching for pine martins on Speyside.
Last on