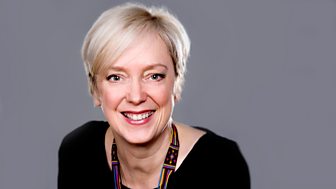 The Janice Forsyth Show
Janice Forsyth tunes into what is happening and what is buzzing in the arts world.
A selection of interviews from star guests who have visited the show.

Get Creative | A year-long celebration of British arts, culture and creativity.
Janice's Book Group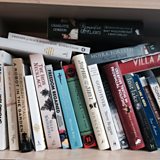 Janice Forsyth has a monthly a book group and she wants you to be part of it! She'll invite you to read one book a month and she wants to know what you think of it.
This month the book group is reading I Know Why the Caged Bird Sings by Maya Angelou, to coincide with a BBC Imagine documentary showing on BBC Two on Tuesday 28th February. We'll discuss the book on the show on Wednesday the 1st of March. Why not read it and share your thoughts with us?
You can join in the discussion by sending your thoughts via email to JaniceBookGroup@bbc.co.uk and tuning in to comment live on air via text 80295, Twitter @BBCJFCulture #jfbooks and our Facebook page.