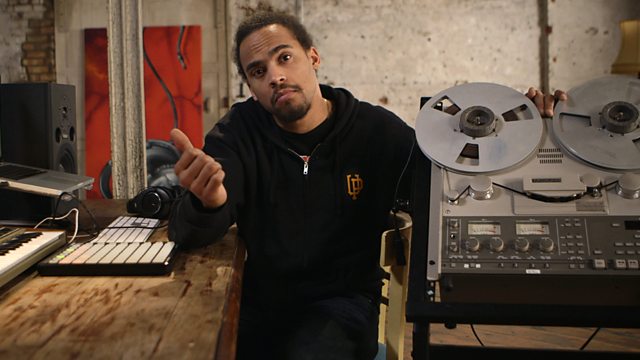 Music Technology
Music Technology presents practical how-to advice for making music with easy-to-access technology, combined with an exploration of musical and sonic principles and concepts - how and why that 'whooshhh!' was created in that Kylie track or what was used to make that distorted bassy noise in a recent Tinie Tempah record.
Presented by Radio 1's Dev, the series explores a range of musical tracks and meets some of the UK's hottest young producers involved in the production of those same tracks. These producers offer practical demonstrations and encouragement on different aspects of making music, each time within the context of a particular practical topic of music technology.
The hour-long show covers the following topics and contributors:
1. An introduction to music technology
2. Setting up a home studio with producer Kito
3. Sampling and looping with producer Happa
4. Using MIDI technology with Dan Smith from Bastille
5. Live production with Tim Exile
6. Using audio effects with Starsmith (Ellie Goulding's writer/producer)
7. Multitrack projects with Charlie Hugall (Florence and the Machine producer)
8. Mobile music technology
9. Collaboration in music technology with the Hayes School Choir and Ukelele Orchestra
10. Remixing and sharing with Monki (Radio 1 In New DJs We Trust).
Credits
| Role | Contributor |
| --- | --- |
| Presenter | Devin Griffin |
Featured in...
KS4. Stimulating short films exploring the creative arts, especially for 14-16 year-olds.