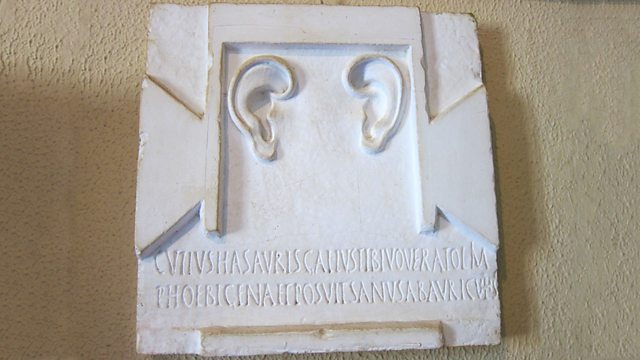 Tuning the Body: Episode twelve of a thirty-part series made in collaboration with the British Library Sound Archive.
In the Middle Ages, sound played a key role in the battle between Good and Evil. There were horrible sins of the tongue - idle words, boasting, flattery, lying and blaspheming - as well as sins of the ear, such as eavesdropping and the seduction of devilish words. The ears were the gateway not just to the body, but also to the soul.
Professor David Hendy of the University of Sussex considers the importance of sound to Medieval morality.
Series producer: Matt Thompson
A Rockethouse production for BBC Radio 4.
Last on
Noise retold by Matthew Herbert