Why teenagers like Friends; Alexandra Heminsley on running
We hear from current teenage fans of US sitcom Friends and discuss research into the impact of TV on kids. Alexandra Heminsley explains the appeal of running. Radio 4 announcer Carolyn Brown donated her kidney to her husband Bruce. They join Jane to describe their convalescence. Historian Barbara Yorke on the role of women in the early Christian church.
Last on
Why too much TV does not negatively affect children
New research by Alison Parkes from the Medical Research Council suggests children do not develop psychological problems from long hours spent in front of the TV. She discusses her findings.
Why is the TV series Friends so appealing to the young?
It's nearly 14 years since Friends, the US sitcom was first aired but it's still as popular as ever – at least amongst tweens and very young teenagers who, if they have access to satellite TV, can watch the series back to back. What is it about Friends that makes it such appealing viewing for the very young?  Sue Elliott Nichols speaks to some young aficionados between the ages of 11 and 13.  Arabella Weir and Natalie Haynes discuss.
Barbara Yorke
The 7th century saint St Hilda or Hild had great religious and political influence and was in  charge of a monastery the size of a small town in which both monks and nuns lived and future bishops were trained.  Why did the power of women in the early church disappear? 
Barbara Yorke is Professor of Early Medieval History at the University of Winchester. 
Donating your kidney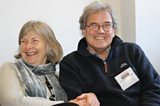 Back in December, newsreader and continuity announcer, Carolyn Brown, a voice familiar to Radio 4 listeners for more than twenty years, joined Jane in the Woman's Hour studio with her new husband Bruce Connell. They explained why Bruce needed a kidney transplant and how Carolyn was about to donate one of her kidneys. Carolyn and Bruce return to give us a post-operation update. 
Woman's Hour interview with Carolyn and Bruce in December
Women and long distance running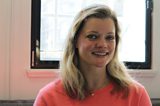 Journalist, broadcaster and five times marathon runner Alex Heminsley thinks there's a runner in all of us and has written a book about it. It's called Running Like A Girl. She joins Jane and provides tips for any woman thinking of taking up long distance running.  
Credits
| Role | Contributor |
| --- | --- |
| Presenter | Jane Garvey |