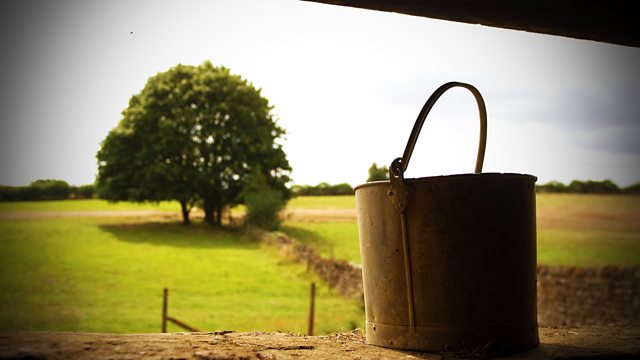 01/04/2013
Chris is fed up with inactivity. Every day feels like a bank holiday to him, and not in a good way. Alice suggests things they could do but Chris wants to catch up on some work. Eventually, Alice agrees to go through some invoices with him. She doesn't want him to worry though. Ronnie won't let him down. Chris agrees. That, at least, is something he can be sure of.
Helen tells Pat and Tony that she doesn't need them to babysit this week. Her date with Jonathan has had to be postponed. As they enjoy a gratin made with Helen's cheese, from Bridge Farm milk, Pat reminds them that there won't be much of it around if Tom gets his way.
Helen tries to explain that she's thought it through rationally and she thinks she can see Tom's point of view. Maybe they are spreading themselves too thin. Pat still can't see why they should put themselves through this. Helen's sure that Tom wants what's best for them all, and he knows how much he's asking of them. If they can't come up with an alternative, Helen feels they should at least consider Tom's proposal to sell the herd, without letting emotions get in the way.
Last on
The future of Bridge Farm currently hangs in the balance.

It's all kicking off at Bridge Farm & Patricia Gallimore answers your questions.
Credits
| Role | Contributor |
| --- | --- |
| Producer | Vanessa Whitburn |