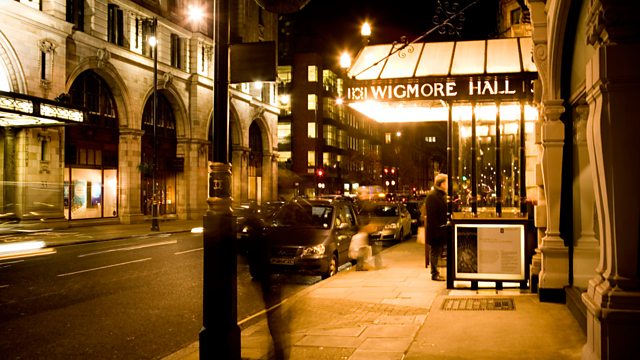 Tine Thing Helseth (trumpet), Kathryn Stott (piano)
Live from Wigmore Hall, London
Presented by Louise Fryer
The young Norwegian trumpet virtuoso Tine Thing Helseth has already become well-known for her imaginative and wide-ranging programming, and this Wigmore Hall concert is a characteristically eclectic mix of original works for the instrument and arrangements from the works of other composers, and includes the London premiere of new piece commissioned from Graham Fitkin.
Tveitt: Velkomne med æra
Hagerup Bull: Perpetuum Mobile
Enescu: Légende
Graham Fitkin: Helical Strake (London première)
Hindemith: Trumpet Sonata
c 8.15pm: Interval Music
c8.35pm:
Ravel: Kaddisch (from Deux mélodies hébraïques)
Sibelius: Songs from Op. 37 (arr. for trumpet)
Falla: 7 canciones populares españolas (arr. for trumpet)
Weill: Songs (arr. for trumpet)
Tine Thing Helseth (trumpet)
Kathryn Stott (piano).
Last on