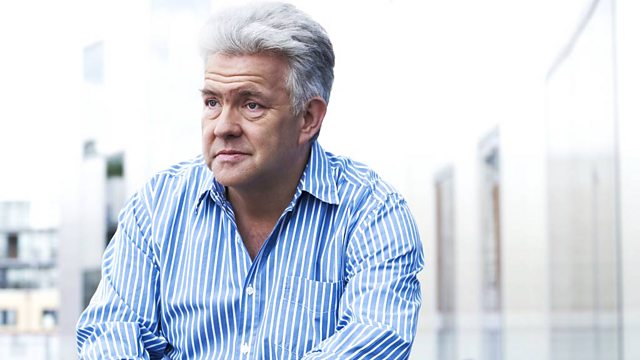 Jeet Thayil, James Ward, Lowri Evans, Chris Beckett
Radio 3's 'Cabaret of the Word' presented by Ian McMillan, with guests Jeet Thayil, Chris Beckett, Lowri Evans and James Ward.
Jeet Thayil's 'Narcopolis', is a dream-infused novel about opium dens in 1980s Mumbai; it was short-listed for the Booker Prize last year. He shares extracts from a work-in-progress, 'The Sex Lives of the Saints' , the sequel to 'Narcopolis' (Faber).
James Ward is the founder of Stationery Club, London's annual 'Boring Conference', and the author of a forthcoming book 'Adventures in Stationery' (Serpent's Tail). On this week's show he celebrates 'the man who didn't invent the paper-clip'.
Lowri Evans is a performance artist whose stage show about her own life 'The Secret Life of You and Me' is described as a live scrap book, that's still evolving. It had its premiere at The Lowry earlier this year and will tour this summer.
Chris Beckett's 'Ethiopia Boy' (Carcanet) is a collection of poems capturing the soundscape and friendships of a childhood spent in Ethiopia - his parents moved there from the UK in the nineteen-sixties. Chris reads new poems inflected with Amharic traditions.
Produced by Faith Lawrence.
Last on