Paul Nash, Nostalgia and the NHS, Adam Rutherford, John Yorke
Samira Ahmed discusses whether nostalgia for an idea of the NHS is inhibiting necessary, clear-eyed debate with the columnist Ian Birrell and the campaigning GP Jonathon Tomlinson.
Alexandra Harris reviews an exhibition of Paul Nash's work at the Pallant House Gallery in Chichester.
Bacteria that excretes diesel, cells that identify and destroy tumours - are these remarkable innovations that can truly benefit humankind? Samira Ahmed discusses with the geneticist and writer Adam Rutherford his latest exploration of the origin and future of life.
The television commissioner and producer John Yorke who has shepherded such dramas as Life on Mars, Casualty and Waterloo Road to air discusses television and storytelling with Samira.
Last on
Adam Rutherford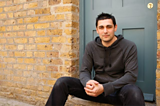 Creation: The Origin of Life/The Future of Life by Adam Rutherford is published by Viking.
Paul Nash
Paul Nash: The Clare Neilson Gift is on at Pallant House Gallery from 9th April - 30th June.
John Yorke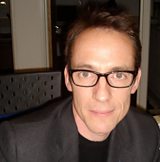 Into The Woods: A Five Act Journey into Story by John Yorke is published by Particular Books on 8th April.