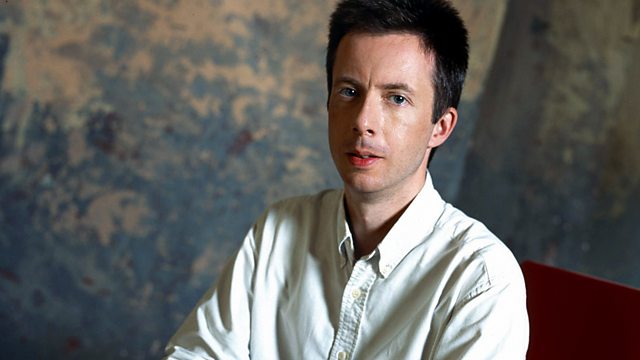 03/04/2013
John Shea introduces a recording of the BBC Symphony Orchestra conducted by Semyon Bychkov in music by Schubert and Strauss.
12:31 AM
Schubert, Franz (1797-1828)
Symphony no. 8 in B minor D.759 (Unfinished)
BBC Symphony Orchestra, Semyon Bychkov (conductor)
12:58 AM
Dubugnon, Richard (1968-)
Battlefield concerto for 2 pianos and orchestra
Katia Labèque (piano), Marielle Labèque (piano), BBC Symphony Orchestra, Semyon Bychkov (conductor)
1:25 AM
Bernstein, Leonard (1918-1990) arr. Irwin Kostal
Jet Song from West Side Story arr. for 2 pianos
Katia Labèque (piano), Marielle Labèque (piano)
1:27 AM
Strauss, Richard (1864-1949)
Ein Heldenleben Op.40
BBC Symphony Orchestra, Semyon Bychkov (conductor)
2:13 AM
Arensky, Anton Stepanovich (1861-1906)
Suite No.2 for 2 pianos (Op.23), 'Silhouettes'
James Anagnoson, Leslie Kinton (pianos)
2:31 AM
Wagner, Richard (1813-1883)
Der Fliegende Hollander ('The Flying Dutchman') - overture
Norwegian Radio Orchestra, Juanjo Mena (conductor)
2:43 AM
Gombert, Nicolas (c.1495-c.1560)
Missa Tempore paschali: Agnus Dei
Huelgas Ensemble, Paul Van Nevel (conductor)
2:49 AM
Beethoven, Ludwig van (1770-1827)
Quartet for strings in E flat major (Op.74) 'Harp'
Royal String Quartet
3:19 AM
Bach, Johann Sebastian (1685-1750)
Concerto for keyboard and string orchestra No.1 in D minor (BWV.1052)
Kåre Nordstoga (harpsichord), Akademie für Alte Musik Berlin
3:40 AM
Salzédo, Carlos (1885-1961)
Chanson dans la nuit (Study for harp)
Mojca Zlobko (harp)
3:44 AM
Sibelius, Jean (1865-1957)
Petite Suite for brass septet
Royal Academy of Music Brass Soloists
3:52 AM
Pärt, Arvo (b.1935)
Spiegel im Spiegel
Morten Carlsen (viola), Sergej Osadchuk (piano)
4:00 AM
Kraus, Joseph Martin (1756-1792)
Quatre Intermèdes et Divertissements for Molière's comedy 'Amphitryon' (VB.27)
Georg Poplutz (tenor - Hérault), Bonn Chamber Chorus, L'Arte del mondo, Werner Ehrhardt (conductor)
4:17 AM
Mozart, Wolfgang Amadeus (1756-1791)
Adagio in E major (K.261)
James Ehnes (violin/director); Mozart Anniversary Orchestra
4:26 AM
Grainger, Percy (1882-1961)
Après un rêve (after Fauré)
Leslie Howard (piano)
4:31 AM
Chopin, Frédéric (1810-1849)
Impromptu in G flat major (Op.51)
Krzysztof Jablonski (piano)
4:36 AM
Sullivan, (Sir) Arthur (1842-1900)
In memoriam - overture in C major
BBC Philharmonic, Richard Hickox (conductor)
4:48 AM
Wolf, Hugo (1860-1903)
Intermezzo for string quartet in E flat major (1886)
Ljubljana String Quartet
4:59 AM
Stanford, (Sir) Charles Villiers (1852-1924)
The Blue Bird - from 8 Partsongs (Op.119 No.3)
BBC Singers, Stephen Cleobury (conductor)
5:03 AM
Vivaldi, Antonio (1678-1741)
Concerto for flute in D major RV.428, (Op.10 No.3), 'Il Gardellino' ('The Goldfinch')
Karl Kaiser (flute), Camerata Koln
5:15 AM
Schumann, Robert (1810-1856)
Waldscenen (Op.82 No.7), 'Vogel als Prophet'
Ralf Gothoni (piano)
5:19 AM
Borodin, Alexander (1833-1887)
Symphony no. 3 in A minor (unfinished) ed. Glazunov
Vancouver Symphony Orchestra, Bramwell Tovey (conductor)
5:38 AM
Beethoven, Ludwig van (1770-1827)
Romance in F major (Op.50) (orig. for violin and orchestra)
Taik-Ju Lee (violin), Young-Lan Han (piano)
5:47 AM
Haydn, (Franz) Joseph (1732-1809)
Trio for keyboard and strings (H.15.29) in E flat major
Kungsbacka Trio
6:04 AM
Weber, Carl Maria von (1786-1826)
Missa sancta No.2 in G major (Op.76) 'Jubelmesse'
Henriette Schellenberg (soprano), Laverne G'Froerer (mezzo), Keith Boldt (tenor), George Roberts (baritone), CBC Vancouver Orchestra, Vancouver Chamber Choir, Jon Washburn (conductor).
Last on