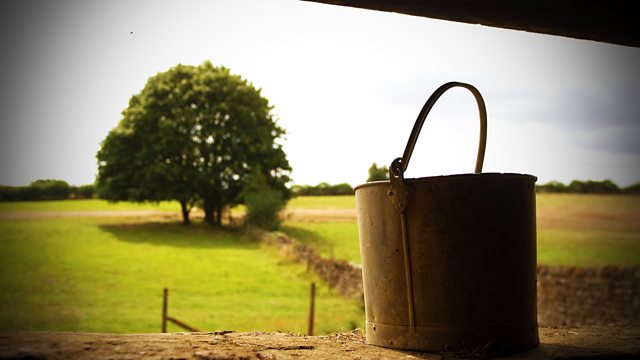 31/03/2013
With breakfast ready after the dawn service, Nic's impressed with the organisation. Jennifer and Clarrie put it down to plenty of practice. The congregation's main chat around the tea urn is about the church organ, which seems to have developed a problem.
Emma takes advantage of the crowd at The Bull's Easter egg hunt to give out plenty of Ed's milk leaflets.
The children enjoy their Easter eggs from Heather. Ruth thanks her for the Simnel cake. As Pip rushes off to see Spencer, Jill turns up with another Simnel cake. Pip calls to say Spencer's grandma has arrived, so she can't leave. Ruth points out that both her grandmothers are waiting to have tea with her but Pip doesn't see it as a big deal. Meanwhile Heather and Jill exchange guarded pleasantries over their Simnel cakes.
When Pip eventually returns, Jill has already left. David and Ruth insist she tries Heather's delicious cake. While Heather goes to the kitchen, they say Pip must make up for today by taking Heather to Lower Loxley's Easter fair tomorrow, over-riding her protests that she's made plans with Spencer. Returning with the cake, Heather wishes Pip a happy Easter, which David echoes through gritted teeth.
Last on
It's all kicking off at Bridge Farm & Patricia Gallimore answers your questions.