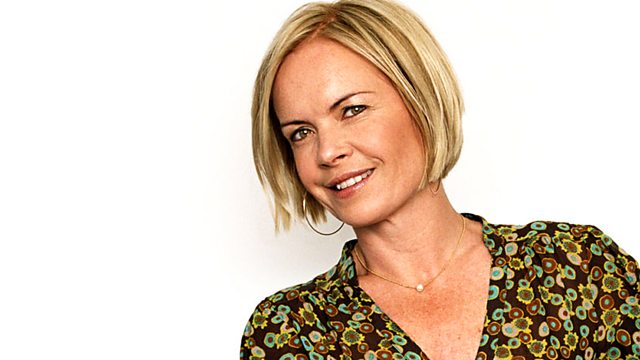 Patrick Ness on The Crane Wife
Listen in pop-out player
Patrick Ness talks to Mariella Frostrup about his novel The Crane Wife. As a children's author Ness has won the prestigious Carnegie Award not once but twice and seen his books for teens described as "so violent they need a health warning". His last Carnegie winner is "The Monster Calls," a project he inherited from the late and celebrated children's writer Siobhan O'Dowd, which deals with the death of a parent. His first, "Chaos Walking," is currently being adapted for the big screen, and describes a dystopian world where his two young protagonists Todd and Viola are forced to do battle with The Noise, a germ that broadcasts the characters' inner thoughts and feelings. However in "The Crane Wife" - which is written for adults - Ness adopts the style of a romantic fairytale; retelling the eponymous Japanese folk-story about a fisherman whose perfect and money spinning spouse turns out to be a Crane and flies away.
With the arrival of Spring in the UK still much anticipated, we consider how writers have been inspired by its advent from Charlotte Bronte to George Orwell. Writer Horatio Clare - whose own award winning memoir Running For The Hills about growing up on a sheep farm abounds with joyous accounts of Spring's arrival - joins journalist and Professor of Literature at University College London John Sutherland to discuss the key role that this most embraced season has played in literature.
Despite discount deals and the relative affordability of replacements these days most of us have a novel on our shelves that we adore above all others and for sentimental, romantic or compulsive reasons wouldn't contemplate it leaving our possession. In the first in our occasional series on precious books, novelist and critic Amanda Craig comes clean about the novel that won't be prised off her book-shelf for love nor money: Henrietta's House by Elizabeth Goudge. And do you have a precious book that you would never lend to anyone? We want to know about yours so do email (or write!) to tell us about the title we'd have to prize from your dying hand and what makes it so special.
Producer: Andrea Kidd.
Last on
Read the Opening Chapter of The Crane Wife by Patrick Ness
BOOKLIST
Patrick Ness
The Crane Wife – Patrick Ness
Publisher: Canongate Books
Monsters of Men (Chaos Walking) – Patrick Ness
Publisher: Walker
A Monster Calls – Patrick Ness and Siobhan Dowd
Publisher: Walker
How the seasons are reflected in literature - Spring
Running for the Hills: A Family Story – Horatio Clare
Publisher: John Murray
Nineteen Eighty-Four – George Orwell
Publisher: Penguin Classics
Walden: Or, Life in the Woods (Dover Thrift) – Henry David Thoreau
Publisher: Dover Publications Inc
Pride and Prejudice – Jane Austen
Publisher: OUP Oxford
Brendon Chase – BB, Denys Watkins-Pitchford (illustrator)
Publisher: Jane Nissen Books
The Roman Spring of Mrs Stone – Tennessee Williams
Publisher: Vintage Classics
The Mandarins – Simone De Beauvoir
Publisher: Collins
Iron in the Soul – Jean Paul Sartre
Publisher: Penguin Classics
Jane Eyre – Charlotte Bronte
Publisher: Penguin Classics
The Bloody Chamber And Other Stories – Angela Carter
Publisher: Vintage Classics
Tess of the d'Urbervilles – Thomas Hardy
Publisher: Wordsworth Editions Ltd
Which book do you own that you'd never lend?
Amanda Craig
Henrietta's House – Elizabeth Goudge
Publisher: Duckworth
Mariella
Victoria – Knut Hamsen
Publisher: Souvenir Press Ltd
Credits
| Role | Contributor |
| --- | --- |
| Presenter | Mariella Frostrup |
| Interviewed Guest | Horatio Clare |
| Interviewed Guest | Amanda Craig |