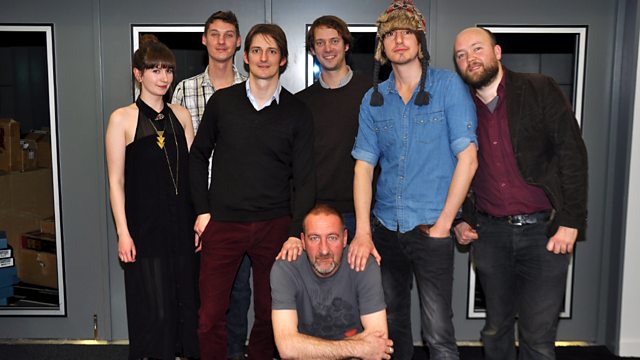 The Leisure Society
It's Bowie week this week and Marc's like a big kid in a big sweet shop.
We've found some lovley archive footage of Marc talking about Bowie with Rock N Roll photographer Mick Rock.
Plus all week you'll get to hear tracks from a Radio 1 session David Bowie recorded especially for Mark Radcliffe and Marc Riley from Maida Vale in 2000.
If that wasn't enough we've got a live session from The Leisure Society.
The Double Ivor Novello nominees have a new single Fight For Everyone out on April 1st. The new track is the first single to be taken from the band's brand new album, Alone Aboard The Ark, which was recorded at Kinks frontman Ray Davies' Konk Studios.
Deep joy this will be a sublime session.
Last on