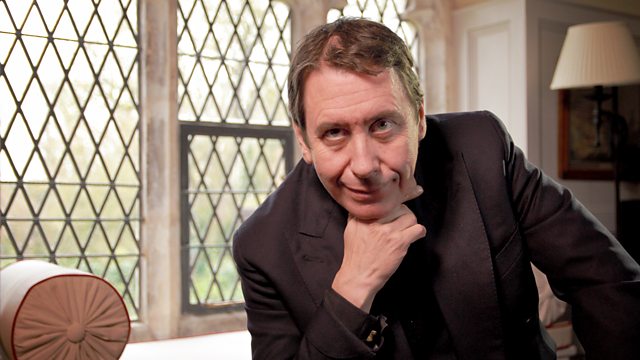 In Search of Rory McEwen
Van Morrison, Martin Carthy, journalist and author James Fox and former Arts Minister Lord Gowrie help Jools search for Rory McEwen, the father-in-law he never knew.
With his brother Alec, Rory McEwen was a powerful voice in the folk music revival of the late 50s and early 60s, travelling to America in search of his heroes and appearing on the Ed Sullivan show.
He was the host of the network TV music show 'Hullabaloo', a frequent performer on 'Tonight with Cliff Michelmore' and a prolific recording artist before quitting to concentrate on painting, a field where his contemporaries included David Hockney, R.B. Kitaj and Peter Blake.
He introduced George Harrison to Ravi Shankar and was the catalyst for, and hub of, much of what came to be known as Swinging London.
He died in 1982 at the age , 25 years before Jools married his daughter Christabel and in this special programme some of the people Rory influenced discuss his life and influence, shedding light on the career and influence of this shadowy figure.
Last on