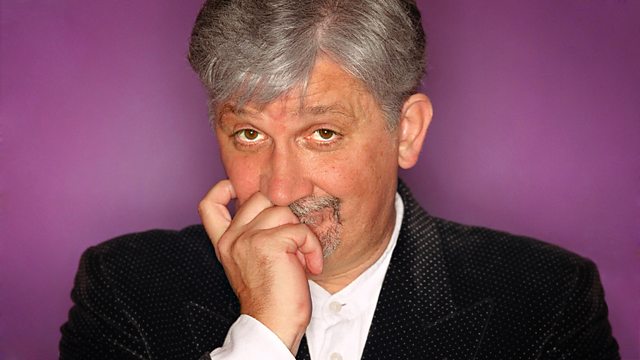 31/03/2013
Opening with a musical meditation on the altering of the clocks, Russell plays Mel Tormé's version of 'Time Was', recorded in Britain with Wally Stott, following it with Wesla Whitfield and Mike Greensill's version of 'Moonlight Saving Time' and the potentially-confusing-in-Arizona (Russell explains why) 'My Cutie's Due At Two To Two' in the famous recording by Johnny Mercer and Bobby Darin.
Next, we have a celebration: It's the centenary of the late Frankie Laine whose long and productive life came to an end on February 6th 2007. Russell finds five songs, four of them written by Laine: 'We'll Be Together Again', sung by Louis Armstrong; 'What Could Be Sweeter', which Frankie himself sings, 'It Only Happens Once' - for this one Russell discovers a recent recording by young British star Atila Huseyin; and 'Put Yourself In My Place, Baby' written by Frankie with Hoagy Carmichael: Hoagy sings it for us. There's an oldie, too - 'Way Down Yonder In New Orleans' with Frankie in duet with Jo Stafford. 'What Could Be Sweeter' leads to the unearthing of an extreme rarity - an early '20s song of almost the same title 'What Could Be Sweeter Than You' and, thanks to a kind listener, we're able to hear it by The Ponce Sisters on a 1925 vintage 78.
Russell next recalls two songwriters: Harry Akst who died 50 years ago today: And Mitchell Parish, lyricist to many famous songs, died 31st March 1993. Russell plays Tony Bennett's 'Sweet Lorraine' with just Joe Marsala's clarinet and the ukulele of cornet-maestro Bobby Hackett. Finally, there's Parish's most famed contribution to The American Songbook: he added the lyrics to Hoagy Carmichael's 'Star Dust' which we hear in a version by fine young Antipodean chanteuse, Janet Seidel.
Last on