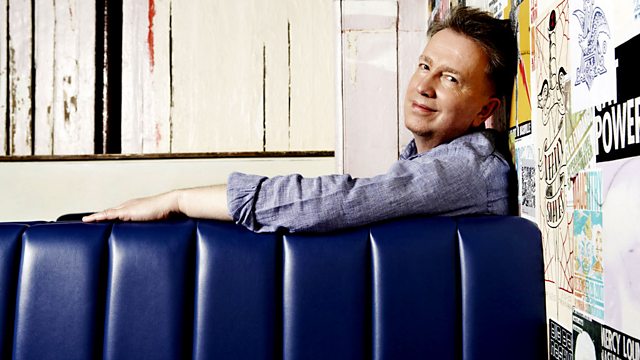 23/03/2013
Featuring a session and interview with House Of Love, who release their new album She Paints Words in Red next month. They feature 3 of the original line up, including the creative core of singer Guy Chadwick and guitarist Terry Bickers.
They formed in London in 1986 and were soon garnering rave reviews. They released their self titled debut album on Creation records in 1988, and after the success of this became the subject of a major bidding war. They became renowned for their hedonism, which played a part in the breakdown of the relationship between Chadwick and Bickers which led to the latter leaving the band before the release of their overdue 2nd album in 1990. Guy Chadwick produced 2 more studio albums as House of Love before disbanding the group in 1993.
The band reformed in 2003 and released the album Days Run Away in 2005.
Tom presents his unique mix of music including BBC Introducing tracks. Huw Stephens from Radio 1 shares his personal tip from BBC Introducing, as does 1 of the Introducing shows from around the UK.
At 11 o'clock Tom launches The After Hour, where he dusts off tracks from the outer reaches of his record collection.
Last on