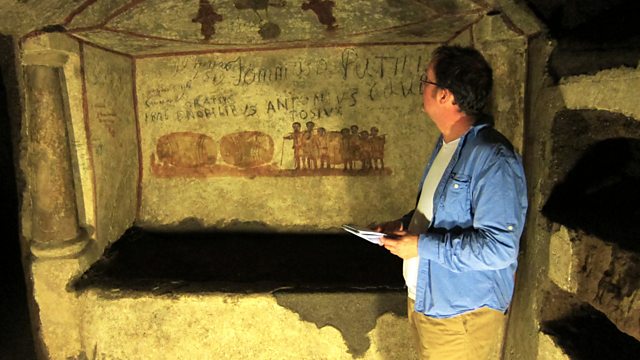 Episode ten of a thirty-part series made in collaboration with the British Library Sound Archive.
Christianity was just one of several cults that sprang up in ancient Rome. So the sound-world of the first Christians probably wasn't filled with the subdued voices, measured singing and solemn prayers that would later echo through the medieval churches and cathedrals of Western Europe. It was more Eastern in flavour - or more pagan.
Professor David Hendy explores the ecstatic soundscapes of underground house churches in ancient Rome.
Series producer: Matt Thompson.
A Rockethouse production for BBC Radio 4.
Last on
Noise retold by Matthew Herbert