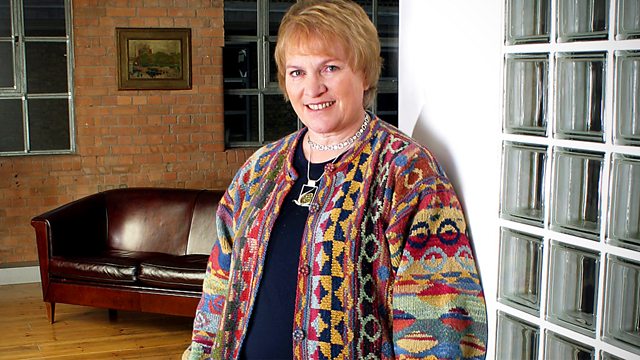 Richard Mabey, Gladys Hudgell, Eva Rodwell, Ellen Ullman, Pedro Reyes
Listen in pop-out player
Libby Purves meets nature writer Richard Mabey; Gladys Hudgell and Eva Rodwell who worked at the Tate & Lyle sugar factory in East London; software programmer turned author Ellen Ullman; and artist Pedro Reyes.
Richard Mabey is a nature writer. He is the author of some thirty books including Food for Free, Weeds and Nature Cure which was shortlisted for the Whitbread prize. In his new book, Turned Out Nice Again, he weaves together science, art and memory to illuminate our pre-occupation with the weather. Turned Out Nice Again - Living with the Weather is published by Profile Books.
Gladys Hudgell and Eva Rodwell worked at the Tate and Lyle factory in East London in the early fifties. Girls who worked there were known as 'sugar girls'. The Sugar Girls - Tales of Hardship, Love and Happiness in Tate and Lyle's East End,is published by Harper Collins. The exhibition Sugar Girls: Working Women of Newham is currently on tour.
Ellen Ullman is a former software programmer turned author. Her memoir, Close To The Machine, tells of her life as a software programmer in San Francisco during the formative years of Silicon Valley. Close To The Machine is published by Pushkin Press. Her latest novel, By Blood, is published by Pushkin Press.
Pedro Reyes is a Mexican artist whose new show, Disarm, highlights the drug and gun crime crisis in Mexico. He transforms firearms, confiscated by the Mexican government, into an orchestra of fully-workable musical instruments. He has collaborated with John Coxon of Spiritualized to create a limited edition vinyl record as part of his installation. Disarm is at the Lisson Gallery, Bell Street, London NW1.
Producer: Annette Wells.
Last on