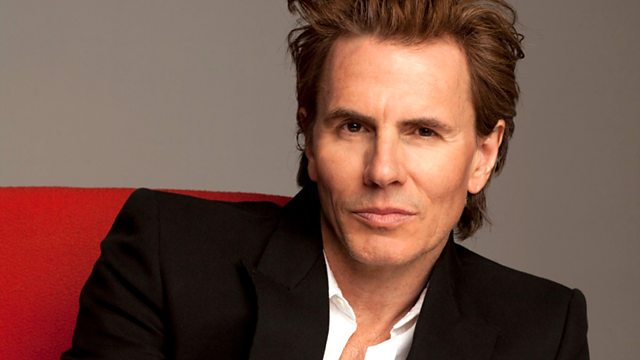 Mark Haddon, Sara Wheeler, John Taylor's Inheritance Tracks
Listen in pop-out player
Richard Coles and Sian Williams with author Mark Haddon, Will Hadcroft who has Asperger's, and Richard & Alison Warden who remarried each other after 50 years. Travel Writer Sara Wheeler takes a tour of Dunfermline, two Southend schoolgirls explain why they wish they'd grown up in the 80s, there's a Soundsculpture of rowing, Saturday live listeners say thank you for random acts of kindness and Duran Duran's John Taylor shares his Inheritance Tracks.
Producer: Dixi Stewart.
Last on
INTERVIEW :: MARK HADDON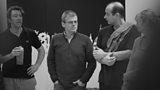 The author of The Curious Incident of the Dog in the Night Time, which is now a stage show joins Sian and Richard to talk about his work.
INHERITANCE TRACKS :: JOHN TAYLOR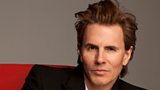 The Duran Duran guitarist chooses I Want to Hold Your Hand by the Beatles, and Golden Years by David Bowie.
John's book 'In the Pleasure Groove: Love, Death, and Duran Duran' is out now and he will appear at
Latitude festival
this summer.
WE MARRIED AGAIN AFTER ALMOST 50 YEARS :: ALISON AND RICHARD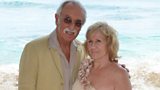 Alison and Richard Warden met in childhood and described it as a thunderbolt moment.  They married as soon as Alison turned 16, but it didn't work out until almost half a century later when they married for the second time.
Your Story
by Alison Warden is available now.
SOUND SCULPTURE :: BOAT RACE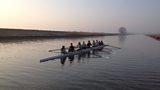 Esther Momcilovic is cox for the Cambridge women's blue boat .  She  talks about the sound of the river.
The Newton Women's Boat Race
takes place on Sunday 24th March at Dorney Lake, Eton.
I LOVE 80S MUSIC :: OLLA AND LILA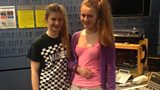 Southend schoolgirls Olla and Lila wish they'd been born in the 1980's.  As part of the BBC's School Report project, they talk to Richard about his time in the Communards and the music of the decade.
ASPERGER'S IN ADULTHOOD: WILL HADCROFT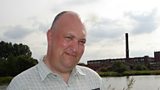 Ten years ago
Will Hadcroft
was watching a BBC2 documentary about autism with his wife when he realised that he had Asperger syndrome.  He talks about how he coped growing up 'feeling like an alien' and his obsession with Dr Who.
TRAVEL :: DUNFERMLINE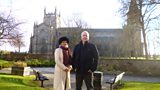 Sara Wheeler goes to Dunfermline, a town full of history from King Robert the Bruce to Andrew Carnegie. She talks to Dr Devon McHugh of the Abbot House Heritage  Centre,  Lorna Owers of the Carnegie Birthplace and Thomas Moffat of  Visit Dunfermline.

STUDIO PHOTO :: Richard and Alison Warden, Richard, Sian, Will Hadcroft and Mark Haddon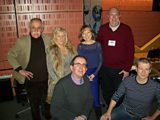 BLOG - SIAN ON PEAS AND RUNNING
I've been thinking about endurance. I was on a training run - the London marathon is soon - so I've been running five times a week. Everyone you see who's pounding the pavements, with a look of fatigue and grim determination, is probably doing the same. They've also been training for four months, not drinking, not having much of a social life, boring their partners with talk of energy gels and electrolyte drinks and getting up at six o'clock on Sunday morning, for their long run.
Still, I thought this morning as I headed out, putting on my trainers and my rictus smile, we're all on the home straight. And then ping went my calf muscle at mile two. So I write this on the sofa, with a bag of frozen peas under my leg and a feeling of extreme frustration. Marathons and me are cursed. During my first one, in New York, I drank too much water, collapsed and was in hospital for two days. The second was due to be held in the same city last November, but as we got over there, Hurricane Sandy intervened. The third is in four weeks time and I'm limping.
Just a few days ago, I was running twenty miles in horizontal rain, in Ruislip thinking, it's all for charity, keep going, you have to complete the task and now, I'm not so sure.
Our studio guest on Saturday is made of stronger stuff. He would have been one of those runners who surges past you, with a beautific look on his face, embracing whatever the elements throw at him. Mark Haddon, the writer, is a runner and he adores the loneliness and the rain. I suppose it helps him concentrate and focus - there's an extraordinary amount going on in that man's head.  I've just seen the stage production of his novel, The Curious Incident of the Dog In The Night-Time, about a boy who describes himself as a 'mathematician with some behavioural difficulties', and the life and energy shoot out of the play, ideas fizzing and popping and making the audience gasp. The lead actor, Luke Treadaway, throws himself into the part so physically, he's sweating through it. He says it's so demanding, "it's like playing rugby for two and a half hours every night". That is real endurance and commitment. 
He is very convincing too, anyone who has or knows someone with Asperger's or Autism may recognise the character, finding other people confusing and safety in detail. Will Haddon has Asperger's, he'll join us to explain what it means to him.
Also on the programme, we talk to a couple who remarried after fifty years, a different form of endurance, I suppose. We head to Dunfermline to see the sights and we embrace the 1980s, with a couple of Southend schoolgirls who wish they'd lived through it (and have a slight crush on Richard) and we hear the Inheritance Tracks of John Taylor from Duran Duran, who was also livin' the eighties dream. 
The peas are giving me frostbite but the show will be warm and lovely.
Saturday Live, tomorrow, at nine.