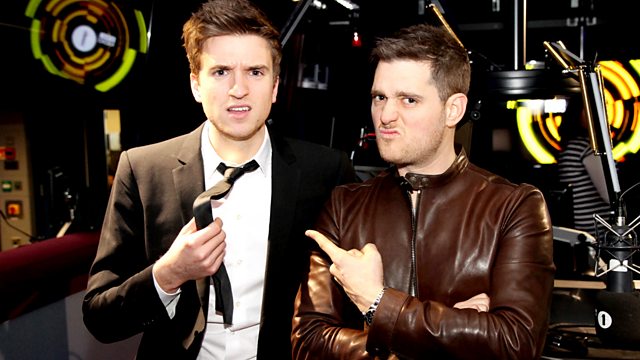 Michael Bublé lift host extraordinaire!
Michael Bublé was sent into the BBC lifts by Greg to help spread a bit of cheer on a dreary Wednesday afternoon. He sang to some lovely ladies, told others he was Brad Pitt's brother and offered one of the BBC Big Wigs a drink. Meanwhile Greg was busy being a goody two shoes. #HelloMrYentob
Today was also the day that Greg tried to take their relationship to the next level with a lad marriage. Not a real marriage, just Michael Bublé agreeing to ask Greg to the cricket first…before anyone else. It was a little bit needy, but also a bit cute.
This Week's Most Popular Tracks
Most added tracks from this show