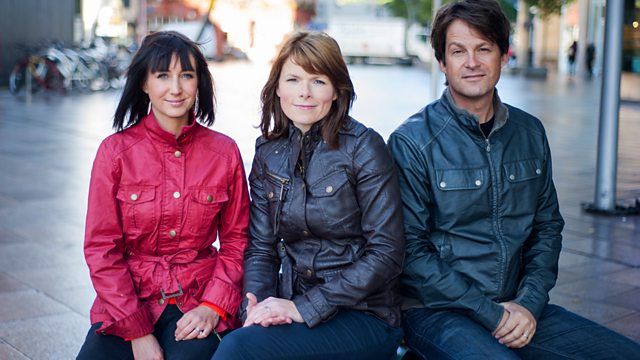 Julia Wilson spent all her savings adding a conservatory to her home in Fairbourne. She paid a local building company over £13,000. But as Lucy Owen discovers, she's been left with a structure which could collapse at any time.
If you're stuck for a present, giving someone a gift experience may seem like a good idea. But when Diane Protheroe from Caerphilly received a theatre gift experience costing £99 from her daughter, she was shocked to find that the face value of tickets for the show she chose cost just £45. Rachel Treadaway-Williams investigates the gift experiences sold by one major retailer, and asks if you'd be better off buying the gifts direct?
Last October, the European Court of Justice reminded airlines that they should pay passengers compensation if a flight delay of more than three hours was the airline's fault. But it seems that the UK's leading package holiday retailer isn't too keen to pay up, but very keen to offer vouchers rather than cash.
Daniel Duckfield from Narberth has more reason than most to rely on his computer. He lost his sight over ten years ago, and uses a special programme called JAWS on his PC to help him live his day to day life. But he's been having problems with his computer since before Christmas. Rachel's been finding out why it's such a struggle to get it repaired.
Last on
Faulty Conservatory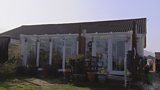 A conservatory seemed to be the ideal addition to a house with spectacular views over the Mawddach Estuary in Gwynedd. Homeowner Julia Wilson has now spent around £13,000 – but has been told her conservatory could fall down at any time.

She hired builder Ian Green from Caernarfon to do the work – but his son James, from Fairbourne, did most of the building. The pair now refuse to accept there is anything wrong apart from a couple of leaks.

X-Ray asked surveyor Chris Armstrong to look at the conservatory. He found numerous faults – most importantly the lack of a proper steel structure to support it. He said: "I am very worried. I am very concerned any kind of change in the weather or a strong wind we could be having real problems here. This thing could come down at any time."

Julia said: "I can't believe it. I broke down when I heard this morning that the whole structure is so dangerous. I can't afford to rebuild it. It hasn't hit home yet how severe this is."

The builders deny the work was of poor quality. They both blame Julia because they say she changed her mind and asked them to alter the approved plans during the work.

James Green has told us that the conservatory has withstood gales and snow this winter - which proves it is safe. He does admit there are minor "snagging" problems, and his dad Ian says he is willing to go back and fix them.

But the charity Care and Repair Gwynedd, who are helping Julia resolve the problems are advising her not to let them back on site because they have no insurance and no plan for fixing the structural problems.

James says he's now given up building work. X-Ray has passed details of the investigation onto Trading Standards in Gwynedd who are investigating.
Compensation Confusion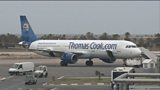 When you're flying off on holiday, or heading home, a long delay is the last thing you want. But at least tired travellers can take comfort that the law is on their side.
Back in October, the European Court of Justice reminded airlines of their obligations under EU Regulation 261. If there's a delay of more than 3 hours and it's the airline's fault, they must pay compensation of between 250 and 600 Euros per passenger, depending on the length of the delay and the flight distance.

However, travel lawyer Mark Harvey says airlines are keen not to pay out. He told X-Ray "All of the travel companies, including of course the budget airlines have really hated this legislation since it came in, because it's put a big burden on them, quite rightly I think to compensate people when they don't get what they pay for or when the delay is unreasonable."

Two weeks ago, we featured the case of Malcolm and Cheryl Waters who'd had trouble getting the compensation they were due from Thomas Cook after a 12 hour flight delay. And it seems they weren't the only ones who'd found the company's pay-out policy to be less than consistent.

Nerys Sheehan from Cardiff, her husband Ben and their two young children spent ten days in Tunisia last September. At the end of their holiday, they arrived at the airport just after dawn, but they were in for a VERY long wait. Nerys explained, "We were due to leave at 10 o'clock, but we were delayed and delayed and got on plane at 8.10 that night." But Thomas Cook's explanation for the delay was far less clear. "We were told a number of things, one of them being they didn't have a passenger list, then they said there was no flight number for us, then they said the captain was sick and then the crew were sick."

When Nerys returned home she tried to claim compensation for her 10 hour delay under EU legislation. However, Thomas Cook insisted they didn't have to pay her anything as her delay was due to 'extraordinary circumstances' - a technical issue on the plane and illness of a crew member. Travel lawyer Mark Harvey says sickness can be a defence. "Crew sickness is a very difficult one to get round, you wouldn't generally expect there to be standby crew at all times", he explained. But problems with the plane are a different matter. "Technical problems and maintenance problems, that's been looked at by EU courts and it's hard for the airline to avoid responsibility in that situation."

Nerys stayed in touch with other passengers from the same delayed flight, and was angry to discover that a party of 6 successfully claimed almost £2000 pounds from Thomas Cook under the same EU legislation she'd quoted to the company.  We asked Thomas Cook why they'd treated people on the same flight so differently, but they're sticking to their guns on Nerys' case and say the other passengers were paid 'in error'.

And Nerys isn't the only confused traveller. Back in September 2010, Paul and Sue Chedzoy from St Fagans had booked a week's holiday to Turkey to celebrate Sue's 50th birthday. When they boarded the plane the engine made a loud noise - so it was back into the terminal building, where the couple spent all day waiting for information from Thomas Cook. Eventually, after 15 hours, at 11.30pm, the departure lounge closed. "We had to go back to arrivals and were told to wait until 5 o'clock in the morning when the gate would reopen", Paul explained. The next day was Sue's birthday – and most of it was spent in the airport, before the plane finally took off that afternoon. The couple felt sure they'd be compensated for their 26 hour delay- but Thomas Cook sent them packing

"They told us we needed to contact our holiday insurance company", said Sue. "We contacted them, but they sent no, we needed to claim from Thomas Cook". After seeing X-Ray's last report, Paul and Sue decided to try again. This time they were offered £50 each in vouchers as a gesture of goodwill, but they weren't impressed. When we contacted Thomas Cook, the company changed their mind again! They told us they'd looked again at the reasons for the delay and admitted they should have paid compensation after all.

Even when compensation IS due, Thomas Cook likes to save money by offering vouchers instead of cash. Lawyer Mark Harvey told X-Ray, "They are quite permitted to provide vouchers but only with written agreement of passengers. You're not forced to accept vouchers, you are perfectly entitled to stand your ground and say no, I want money." That's what Sue and Paul did and Thomas Cook has now agreed to pay the compensation set out by law - £718 in cash. But Nerys has been given nothing. Yet Thomas Cook denies their policy is inconsistent and says it all depends whether delays are due to 'extraordinary circumstances'.
Computer Lifeline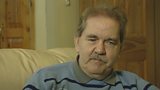 For many of us, the home PC is a bit outdated. After all, it's much easier to reach for our smart phones to pay bills or check emails these days. But for Daniel Duckfield from Narberth, a home computer is essential.

Daniel became blind in 1999 after doctors found bleeding behind his eyes."I had the operation and that was the last time I'd seen," he told X-Ray reporter, Rachel Treadaway-Williams. "(I'd) totally lost my eyesight."

It was a devastating blow that Daniel spent years coming to terms with. But his life finally got back on track when he discovered a clever new computer package. It's called the JAWS system and it helps the blind and partially sighted by reading aloud text as it's typed into a computer. You can even scan bills and it will read them back to you.

"It totally gave me my life back," added Daniel, who uses JAWS to shop online, pay bills and even write poetry. But just before Christmas, Daniel's life was put on hold when his computer started to run very slowly. He decided to take it to PC World, who told him they could speed his machine up by installing a new operating system.And the best bit was, he would only be without his computer for a few days.

But two weeks later he still hadn't heard from PC World – then when he called his local branch, they had some bad news for him. "They told me they'd tried to configure everything with JAWS," said Daniel. "They'd had a lot of problems, and that my computer had now broken down and switched itself off and it wouldn't come back on."

PC World said they would have to send the computer away to be fixed, and that the repair would take around 5 weeks. But when that deadline passed, there was yet more bad news for Daniel.

PC World told him his computer hadn't been repaired at all, and to add insult to injury it would have to be sent away yet again. PC World eventually agreed to lend Daniel a laptop, but that doesn't work properly for him either.

"My independence has totally gone out the window," he said. "I've got no life without that computer."
 
X-Ray got in touch with PC World, who apologised and admitted they should have been quicker to resolve the issues. And the good news for Daniel is they've now given him a brand new computer!
Gift Experience Disappointment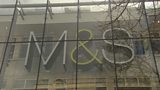 Sometimes we get bored of the same old presents and it's nice to give friends and relatives something different. And so the Gift Experience was invented.
Now you can pay for someone to experience a hot air balloon ride, a pamper day at a spa or a race around in a Ferrari.
But X-Ray's Rachel Treadaway-Williams has met a viewer who was less than pleased with her Gift Experience. Diane Protheroe from Caerphilly was given two theatre tickets to the West End from the Marks & Spencer Gift Experiences website as a Christmas present from her daughter. It cost £99 plus a booking fee. But when Diane and her husband picked up their tickets on the night they were quite surprised, as they had a price of just £22.50 each on them.

Diane told Rachel, "That is when alarms bells started ringing really and thinking I'm sure they should have been worth more than this". She complained to M&S but the company told her it was down to the overall price being inclusive of a booking service, public liability cover, cancellation cover, product packaging and the flexibility to choose different shows.

We telephoned the theatre to find out more. They told us Diane hadn't lost out as the seats are worth £48.50 each.  But because companies can bulk buy the tickets they get them at a discount. And by law, this price has to be printed on the tickets - but may not be passed on to the customer.

M&S has told us the price printed on the tickets isn't necessarily the price paid for them, and tickets for equivalent performances can cost £50.  But they did apologise for the inconvenience caused.

So we decided to check out some of the other gift experiences offered by M&S to see whether you could get a better deal by buying them direct. We found, for example that if you buy a hot air balloon flight experience direct with Virgin it will cost you £149. But, if you buy this as a Gift Experience through the M&S website it'll cost you £189.

If you buy a Supercar Experience that gives you the chance to drive three dream cars including a Ferrari – it'll cost you £139, but as a Gift Experience from M&S it'll be £199. And if you buy someone a luxury pamper day for two with M&S that'll cost you £199. But if you call the only spa in Wales direct – you'll get slightly shorter treatments but it'll only cost you £75.

M&S has told us its Gift Experiences offer great value, more flexibility and additional extras like longer spa treatments than buying direct. And they're covered by the company's famous returns policy, so you can exchange them for gift vouchers if you don't fancy the gift experience you're given.
Credits
| Role | Contributor |
| --- | --- |
| Presenter | Lucy Owen |
| Presenter | Rhodri Owen |
| Reporter | Rachel Treadaway-Williams |
| Series Producer | Susie Phillips |