Add music you love and enjoy it with
Now 49 (Various Artists), Now

Pilot

Magic

25 Years Of Rock'n'Roll Vol.2 (1974), Connoisseur Collection

The Best Summer Ever (Various Artist, Virgin

The Greatest Hits Of 1977 (Various), Premier

Presley - The All Time Greatest Hits, RCA

Elvis Presley

Elvis Presley - Rock-A-Hula Baby

Elvis - The Legend (Vol 2), RCA

Presley - The All Time Greatest Hits, RCA

Baccara

Yes Sir I Can Boogie

Million Sellers Vol.14 - The Seventie, Disky

(CD Single), Play It Again Sam UK, 1

The Rolling Stones - Forty Licks, Abkco

Elvis Costello

and

The Attractions

I Can't Stand Up For Falling Down

Fantastic 80's Disc 2 (Various Artis, Columbia

Hits Of 1971 & 1972 (Various Artists), Polydor

Sammy Davis Greatest Hits, Curb, 1

This Is Easy (Various Artists), Virgin

Matt Monro Sings Don Black, EMI

Free

All Right Now

Back To The 70's (CD1) (Various), EMI, 15

Queen

We Will Rock You

News Of The World, Island, 1

Light Years - The Very Best Of ELO, Epic

Shades Of Soul (Various Artists), Global Television

Atlantic Soul (Various Artists), Warner E.S.P.

Mr. Bloe

Groovin' With Mr Bloe

Hits Of ... 69 & 70 (Vol.3), Polydor

The Best Of Focus, Chrysalis

Ramsey Lewis

Wade In The Water

The Greatest Hits Of Ramsey Lewis, Chess

Eric Clapton & Chaka Khan

Gotta Get Over

(CD Single), Bushbranch, 1
Pause For Thought

From the Archbishop of Westminster, Vincent Nichols.

I can't ever remember dreaming of a white Easter – but with Easter this weekend the snow is still around. Today, though, is Maundy Thursday, the day we remember the last supper that Jesus had with his disciples. It was during this meal that he washed their feet. Peter, big of heart and with a loud mouth, was having none of it. 'Never!' he said, 'You will never wash my feet, Lord'. He changed his tune when Jesus replied, 'If I do not wash your feet, then you can have nothing to do with me.' 'Then' said Peter, 'not only my feet but my hands and head as well!' Typical!

'Maundy' – it's a funny word. Some say it comes from the Latin word 'mandatum' meaning command. After all Jesus said, 'A new commandment I give you: you must wash each other's feet.' In this he is telling us not to be too proud to serve one another lovingly with complete humility. Don't be too posh to wash! And that is a command we all need to hear.

Others say that the word 'Maundy' comes from an old English word 'maund' meaning to beg. This makes sense, too, because today is the day when the English monarch, in a tradition going back 800 years, gives a gift of money to those in need. In 1213, King John gave 13 pence to 13 poor men. Today, in Christ Church Cathedral Oxford the Queen will give Maundy money to 87 men and 87 women, to mark her 87th year.

Maundy Thursday, then, is a day rich in meaning. It is another step on our journey to Good Friday, when we commemorate the greatest gift of all: the gift of Jesus' death on the cross, freely given, to bring us God's love, and then his rising from the tomb on Easter Sunday itself.

Today I'll be washing the feet of twelve Chelsea pensioners. It reminds me, and you I hope, that without our kind service of each other, life can be pretty grim, snow or no snow!
BBC Playlister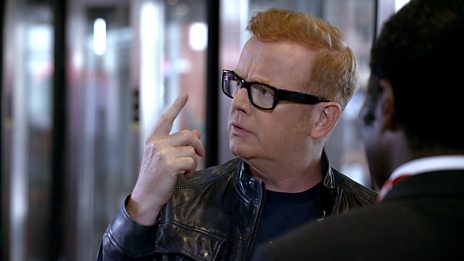 Chris has a song stuck in his head - but what is it? That's why he needs BBC Playlister!
500 WORDS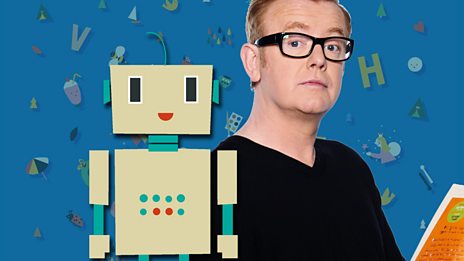 Featuring celebrity videos and top writing tips!
Free download
Catch up with the latest Breakfast fun with Chris Evans. Hear the best stories and the biggest…