Add music you love and enjoy it with
Million Sellers Vol.19 - The Seventie, Disky

Mick Hucknall

Turn Back The Hands Of Time

(CD Single), SimplyRed.com, 1

Kill Bill Vol 1, Universal, 9

And Then She Kissed Me Vol.1 (Various, Debutante

Train

50 Ways To Say Goodbye

Cailfornia 37, Sony, 5

Bruce Springsteen

Hungry Heart

Bruce Springsteen - Greatest Hits, Columbia

Dark Side Of The 80's (Various), Telstar

Fifty Number Ones Of The 60's (Variou, Global Television

More Greatest Hits Of 80's (Various), Disky

Coldplay

Every Teardrop Is A Waterfall

(CD Single), EMI, 5

Now 24 (Various Artists), Now

Mixed Emotions III (Various Artists), Polygram Tv

(CD Single), Grandmono, 1

Fantastic 70's (Various Artists), Sony Tv/Columbia

The Very Best Of The Police, A&M

Unorthodox Jukebox, Atlantic, 1

The Scorpions

Wind Of Change

(CD Single), Vertigo

The Four Tops

I Can't Help Myself

The Four Tops - The Singles Collectio, Polygram Tv

Live Forever (Various Artists), Virgin

Madonna

Open Your Heart

Madonna - The Immaculate Collection, Sire, 13

The Stranglers

Always The Sun

The All Time Greatest Rock Songs ..., Columbia

The Kinks

Dedicated Follower Of Fashion

The Kinks - The Definitive Collection, Polygram Tv, 1
Pause for Thought

From Canon Ann Easter

It's nearly twenty years now since I went on the Radio 2 pilgrimage to the Holy Land – we had a great time! I was leader of the blue coach and we had a wonderful tour of many of the sites that are special to Christians and at each place we would stop and read the Bible story about it, maybe I'd say a prayer or a few moments' reflection and there would just about be time to marvel at the fact that we were standing where millions of pilgrims have stood - then on to the next.

One of the things we did that really sticks in my mind is our walk along the Via Dolorosa, or Way of Sorrows, where we followed a part of the way that Jesus might have walked, when he carried his cross to the place of his execution.

Some of our pilgrims said to me 'Ann, we can't say prayers here. Look, there's everyone doing their shopping'. But of course that's probably exactly how it was when Jesus did it.

And this week, Holy Week, Christians all over the world will symbolically do that walk again, a few in Jerusalem, but most of us in our churches, stopping at what are called the Stations of the Cross, usually pictures of 14 or 15 special events that happened on that day.
We'll stop where Jesus fell down, for example, or where an unknown woman, perhaps out buying food for the sabbath, pushed her way through the crowd and wiped the sweat and dirt off Jesus's face. They call her Veronica and it's said that the imprint of Jesus's face remained on her scarf for ever.

It was just a small thing to do. It didn't change the dreadful course of events that day – but I reckon it meant a lot to him and Veronica will be remembered because of it.

I think that we have opportunities like that every day; a chance to let a little love or laughter into someone else'e life. It's worth taking the chance.
BBC Playlister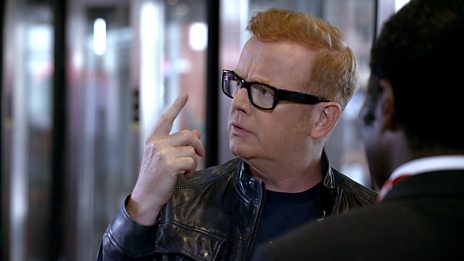 Chris has a song stuck in his head - but what is it? That's why he needs BBC Playlister!
500 WORDS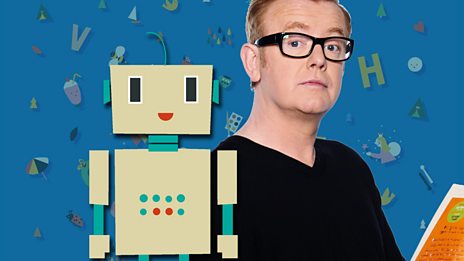 Featuring celebrity videos and top writing tips!
Podcast
Catch up with the latest Breakfast fun with Chris Evans. Hear the best stories and the biggest…