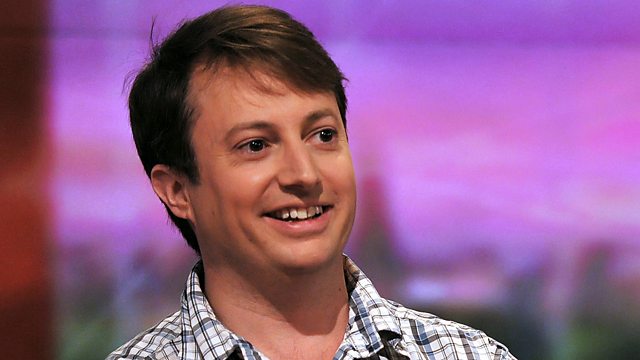 The 1980s to the Present Day
David Mitchell traces the history of British humour from the 1980s to the present day.
70s escapism gave way to 80s cynicism, and this final episode in the series explores why comedy changed suddenly instead of gradually - and the role Channel 4 played in that change.
This was the era of The Young Ones and Blackadder, but was alternative comedy really something new - post World War 2 the old order was actively challenged by those seeking a new approach - and even before that, the Crazy Gang had almost set the template for 'alternative'?
Part 4 looks at the 90s and beyond when stars who'd grown up on their 'new wave' predecessors also saw the best of what had gone before them. In a time when the nation's divisions were less obvious, so it was with comedy.
And as ever - there was change. We hear about stadium stand-up, sit-coms without laughter tracks, and big screen comedy successes.
And David asks what new methods of communication will mean to British Comedy - new portals for the latest 'experimental live improvisational sit-com featuring a cast of 'train spotters', or opportunities for comedy consumers to discover new laughs in classic clips? Via YouTube and its ilk, new audiences are discovering long dead comedy greats in a way that that suits their needs - Tommy Cooper material in particular has a high hit rate amongst those not born since he passed away.
Amongst those you will hear from in part four: Michael Grade, Denis Norden, Producers Beryl Vertue and Johnnie Hamp, Writers John Sullivan, David Nobbs, Carla Lane and Barry Cryer, Show Biz agent Laurie Mansfield, co founder of the comedy store Don Ward, Media lecturer CP Lee, Expert on British Film Steve Ellison, Alan Davis, Jimmy Cricket and Dave Spikey.
Last on
More episodes
Next
You are at the last episode