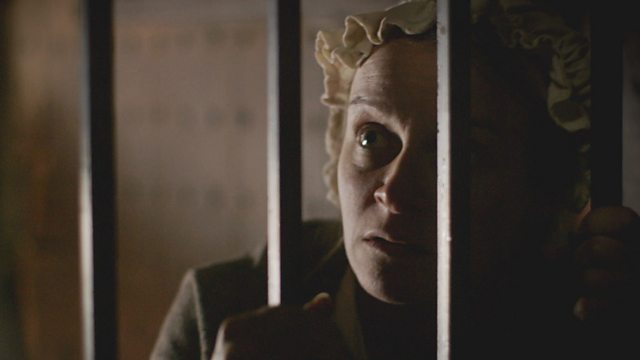 Factual drama series which draws on the archives of the Old Bailey online project to bring to life the most extraordinary trials from history. Tales of crime and punishment are vividly laid bare as the courtroom fills, and as witnesses, lawyers, judge and jury hear of crimes and misdemeanours across three centuries. Each film follows one trial from beginning to end, flashing back to the crime scene as the story develops. The court reporter provides a vital link between past and present, guiding the audience through the intricacies of each case.
The Murderess - 1726
Violence was endemic to 18th century London. In the home, husbands beat their wives and masters beat their servants. Violence was a way to punish felons and to settle disputes. But despite this backdrop of everyday violence, some things remained beyond the pale. Violent killing, in all its guises, led to proceedings at the Old Bailey.
Catherine Hays enlists the help of two men to help her murder her husband. They kill him while she is in the next room and dismember the body to try to fit it in a trunk. His head is found floating in the Thames and, in order to identify the victim, it is put on a spike in a churchyard and someone recognises him as Hays's husband. She is convicted and sentenced to death by burning. Hays was the last woman to be burned at the stake for petty treason.
Last on