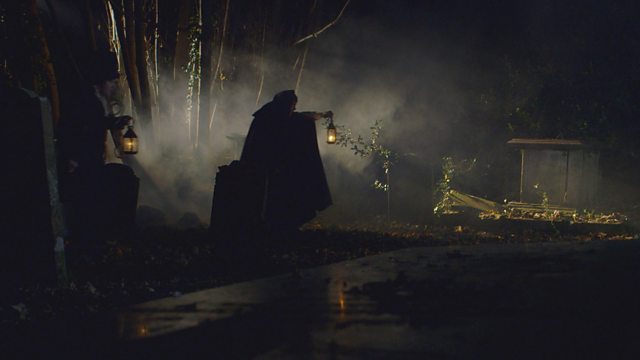 Factual drama series which draws on the archives of the Old Bailey online project to bring to life the most extraordinary trials from history. Tales of crime and punishment are vividly laid bare as the courtroom fills, and as witnesses, lawyers, judge and jury hear of crimes and misdemeanours across three centuries. Each film follows one trial from beginning to end, flashing back to the crime scene as the story develops. The court reporter provides a vital link between past and present, guiding the audience through the intricacies of each case.
The Grave Robber - 1843
The story of grave robbers - a father and son stand accused. The father, a vicar, and the son, a surgeon. As the trial unfolds the father's alibi is rock-solid. Attention turns to his son, and it becomes clear that he has been digging up bodies in the dead of night. But the trial raises more questions than it answers. Several years after the Anatomy Act, which enabled medical students to get access to bodies, and several years after the bodies had been in the ground, what did a young surgeon want with a pile of bones?
Last on