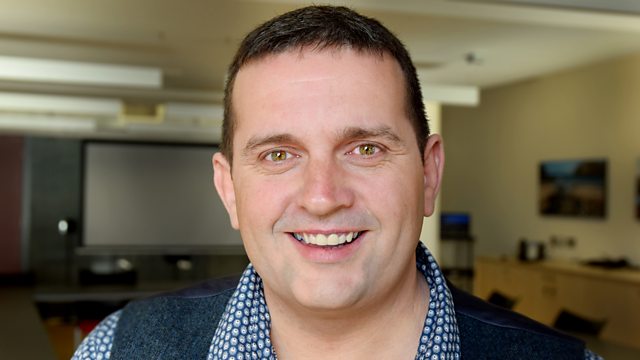 Taghadh òrain bho Daibhidh Byrne
Ceòl, spòrs agus fealla-dhà air ur slighe dhachaigh còmhla ri Pluto. Feasgar Diardaoin agus Daibhidh Byrne a taghadh trì òrain a tha sònraichte dha. Sùil cuideachd air na geamanan dearbhaidh Cupa na Cruinne 2014 agus a gheam aig Alba v A' Chuimrigh air oidhche Dihaoine. Post-d: pluto@bbc.co.uk. Fòn an asgaidh: 08000 967050.
Entertainment and the latest news to see you home with Derek Pluto Murray. Tonight, David Byrne chooses 3 songs and reveals his reasons for choosing them. A look also, at the Scotland v Wales game on Friday night. E-mail: pluto@bbc.co.uk or freephone: 08000 967050.
If you have 3 songs and special reasons as to why they are important we would love to hear from you phone 08000 967 050 or e-mail: pluto@bbc.co.uk
reephone.
Last on