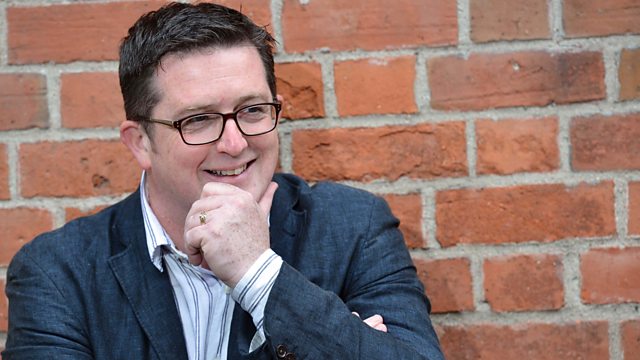 16/03/2013
Join John Toal for big interviews, fascinating people and great craic, plus the best in home-cooked food with recipes from kitchen queen Paula McIntyre. Including News.
Last on
Crispy Corn Beef Hash & Hot Pickled Cabbage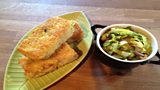 Crispy Corn Beef Hash  
500g mashed potatoes (place drained boiled potatoes back in the pan and dry out before mashing)
250g good quality corned beef, chopped
2 chopped scallions
150g soda bread crumbs
1 egg whisked with 50ml milk
100g plain flour, seasoned with salt and pepper
Oil for frying
Mix the potatoes, corned beef and scallions well. Season if necessary. 
Form into patties or press into moulds to shape. 
Coat with flour and shake off excess. 
Dip in the egg and then coat in the crumbs.
Heat oil to half a thumb nail depth in a pan and fry on all sides until golden.
 Transfer to a 180oc pre heated oven for 5 minutes to heat through. Serve with the hot pickled cabbage or with a fried egg and some brown sauce.
Hot Pickled Cabbage
1 sweetheart cabbage, quartered cored and shredded
2 red onions, peeled and finely sliced
4 scallions, cut into 4 slices each
2 tablespoons oil
2 teaspoons Dijon mustard
1 teaspoon honey
2 tablespoons cider vinegar
½ teaspoon turmeric
1 teaspoon ground coriander
1 teaspoon mustard seeds
Heat the oil until hot and add the scallions and onions.  
Cook for 2 minutes then add the cabbage and stir until wilted - about 3 minutes. Season with salt and pepper.
Whisk the mustard, honey, vinegar, turmeric, mustard seeds and coriander together and add to the cabbage mixture.
 Cook for 1 minute then serve.