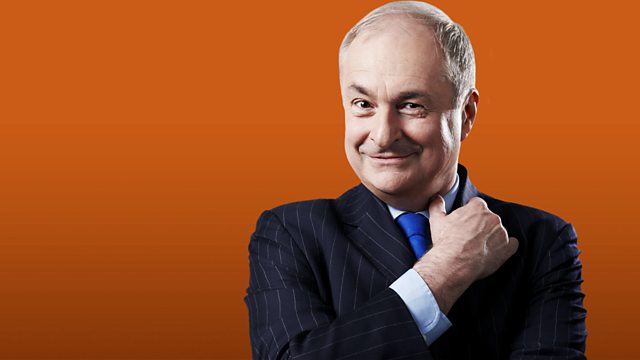 23/03/2013
Paul Gambaccini presents tracks from this week's US charts and hits from the last six decades.
In the feature 'Headline News [Number one albums on noteworthy days]' we hear 'New Kid In Town' from the album 'Hotel California ' by the Eagles. It was number one on 23rd January 1977, the date on which the TV mini-series 'Roots' made its television debut. We also hear the title track of 'Giving You The Best That I Got' by Anita Baker. It was number one on 21st December 1988 - the day of the Lockerbie disaster when a bomb exploded on Pan Am Flight 103. In the regular feature 'The First Time Ever I Saw Your Face', tracks are played from albums by The Ventures and Ben Folds Five.
In 'A Matter Of Life And Death' Paul celebrates the birthday of Chaka Khan by playing her hit 'I Feel For You'. We also hear 'Leader Of The Pack' by The Shangri-Las in tribute to the visionary producer George 'Shadow' Morton who has recently died. 'It's Not The Same Old Song' highlights 'Celebration' by Kool & The Gang and a different song with the same title by Madonna. Paul continues his countdown of the Top 100 list of songwriters based on success in the American chart from 1955 - 2005. We hear songs written by Cynthia Weil (24) and Mike Stoller (23).
Our R&B Number Ones are from 1982 - 'That Girl' by Stevie Wonder - and this week - 'My Love Is All I Have' by Charlie Wilson. We hear Country number ones from 1975 and now by Dolly Parton and Blake Shelton. This week's featured past and present Rock number ones are by Depeche Mode and Imagine Dragons. 'Spring Break ...Here To Party' by Luke Bryan is the week's number one album. 'Thrift Shop' by Macklemore & Ryan Lewis is the best-selling song of the week.
Last on