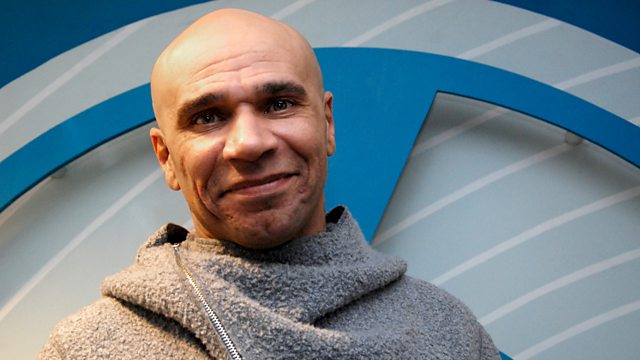 Goldie
DJ and producer, Goldie looks back at the music that has soundtracked his 20 year career.
Goldie was introduced to drum & bass and jungle by DJ Kemistry and production duo 4hero back in 1991 and went on to work for their Reinforced record label. Fast forward four years and his seminal 1995 debut album, Timeless (signed to Pete Tong's FFRR label) went straight to number 7 in the album charts. It became a groundbreaking release in the dance genre and spawned the iconic track Inner City Life. Goldie rose to prominence in the Nineties through his albums Timeless and Saturnz Return and collaborations with everyone from David Bowie to KRS-One. He also launched of his label, Metalheadz .
2013 sees Goldie celebrate 20 years as a recording artist and to commemorate this, he has released The Alchemist - an unmixed, triple-disc compilation. The album includes one new track, Single Petal Of A Rose, but is mainly a retrospective of his recording work to date. The compliation covers early jungle highlights through to Goldie's remixes. In this special 6 Mix programme, Goldie looks back at his two decades in the industry and the music that has inspired his career.
Last on