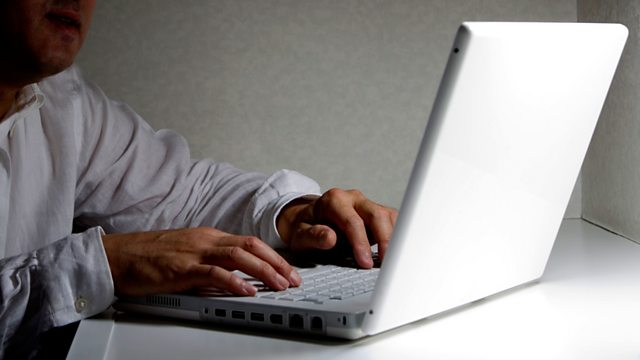 SOLOPARENTPALS.COM by Sue Teddern
After much turbulence Rosie and Tom are now living together in Bolton. Rosie is happy in her job but Tom finds being a house-husband a challenge.
Episode 1. If it ain't Broke.
Director: David Hunter
Despite moving in together, Tom and Rosie's relationship is still lacking in synchronicity. The pressures of Tom's relocation, the complications of stepparenthood and the task of being full-time housefather in a less than spacious Bolton terraced house slowly begin to have their effect. At the same time, for Rosie the world is opening up professionally and she even becomes capable of embracing marriage.
One year on, Tom and Rosie live together in Bolton with Rosie's 15-year-old son, Calum, and baby Finn. Care home manager Rosie is climbing the greasy pole at work, while Tom initially enjoys his new role as a stay-at-home-Dad.
They aren't the only solo parents who are now a couple: Tash has tied the knot with 'lush' Jamie and Gill's almost moved in with Tony Macaroni. So it makes sense that they're all now regulars on the soloparentpals.com website. They can keep in touch and seek advice on how to deal with the problems, awkwardnesses and sheer logistical and emotional complications of 21st Century family life.
Naïve as ever, at first Tom thinks marriage will glue everything together. Pessimistic as ever, Rosie reckons that if it ain't broke, don't fix it. Once again we have the "will-they-won't-they?" scenario but this time the tables are turned and the advice from their soloparentpals.com confidantes is not always helpful or without its own agenda. How will they resolve this situation? And along the way more complications arise.
Once again the framework is the soloparentpals.com website but as in the third series of SOLOPARENTPALS.COM the scenes are a rich mixture of face-to-face scenes, phonecalls, texts, forum pages and chatrooms.
Liz White stars as Rosie and Julian Rhind-Tutt as Tom.
Once again this is a vehicle for Sue Teddern's character-based comedy and careful plotting - dealing with family issues that will be only too familiar to an increasing proportion of WH listeners. SOLOPARENTPALS.COM is absolutely Sue Teddern's home territory. Her natural comic touch and her ear for domestic and emotional detail combines with a convincing touch of the absurd to create an involving and moving take on the love story - albeit one that continues to be fraught with a multiplicity of misunderstandings and misinterpretations along the way.
SUE TEDDERN has written 13 original plays, 4 series and contributed to two soap operas (Westway and The Archers) for BBC Radio including SAD GIRL, MAKING HAY, GALWAY TO GRACELAND and most recently INMATES starring Pauline Quirke. TV credits include 13 episodes of BIRDS OF A FEATHER, team writer on MY FAMILY and the children's series MY PARENTS ARE ALIENS. Sue's TV drama series HOMEFRONT was recently broadcast on ITV.
Last on
More episodes
Previous
You are at the first episode
Credits
| Role | Contributor |
| --- | --- |
| Rosie | Liz White |
| Tom | Julian Rhind-Tutt |
| Gill | Joanna Brookes |
| Debbie | Philippa Stanton |