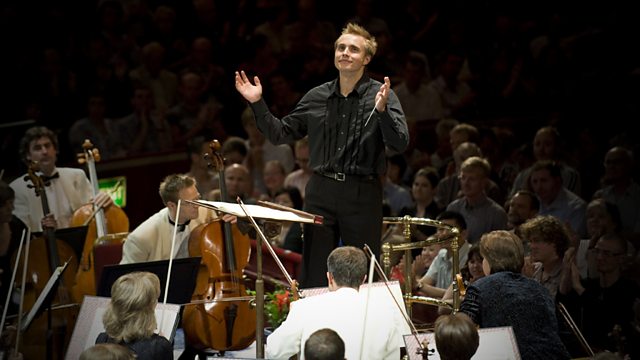 Royal Liverpool Philharmonic - Mahler
Live from Philharmonic Hall in Liverpool.
Presented by Simon Hoban
Vassily Petrenko conducts the Royal Liverpool Philharmonic Orchestra in Mahler's Symphony No.10 - the unfinished turbulent swan-song, completed in the 1960s by Deryck Cooke.
Mahler, compl. Deryck Cooke: Symphony No.10
Vassily Petrenko (conductor)
Royal Liverpool Philharmonic Orchestra
It was the musical equivalent of raising the Titanic. When musicologist Deryck Cooke rescued Mahler's tantalisingly incomplete 10th symphony and put it back into the concert hall, he salvaged one of the most moving masterpieces of 20th century art: a huge, profoundly-felt meditation on the meaning of life itself. Great cries of pain turn into soaring songs of love, and musical puzzles yield up the most intimate of secrets. It's a musical experience that leaves no-one who hears it unchanged. Under the baton of Vasily Petrenko, whose sold-out Mahler Edition concerts over the last two years have wowed audiences and critics alike, this should be an emotionally charged high point of the season.
Last on