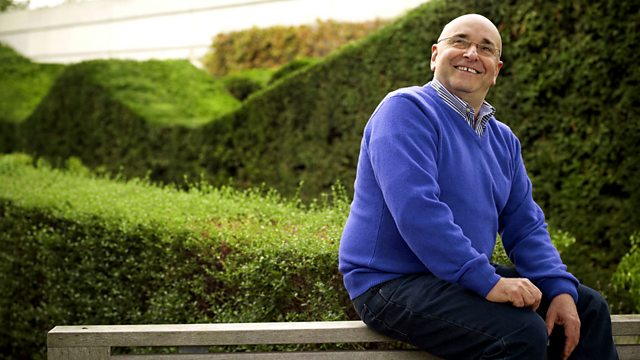 Wednesday - Rob Cowan
9am
A selection of music, including the Essential CD of the Week: S?il vous plait ? Mie Miki (accordion), BIS CD 1804
9.30-10.30am
A daily brainteaser, and performances by our Baroque Spring Artist of the Week, Christopher Hogwood, one of the great pioneers of early music performance.
10.30am
This week Rob Cowan is joined by the philosopher Alain de Botton, a keen Baroque enthusiast. Alain has written on the topics of love, travel, architecture and literature, and his books have been described as a 'philosophy of everyday life.' His first book, Essays in Love, was published when he was twenty-three, and has sold two million copies worldwide. Other titles include How Proust can change your Life (which earned him a global audience) and The Art of Travel. In 2009 he was appointed Heathrow's first Writer-in-Residence and wrote a book about his experiences, A Week at the Airport. His latest book, Religion for Atheists, was published in the UK last year.
Alain also started and helps to run a school in London called The School of Life, dedicated to a new vision of education, which challenges traditional conceptions about knowledge, directing it towards life, rather than knowledge for its own sake. He has had several TV series, including The Perfect Home and Philosophy: A Guide To Happiness, and in 2011 he presented a series of talks for the BBC Radio 4 programme, A Point of View.
11am: Rob?s Essential Choice
Bach: Double Violin Concerto, BWV 1043
Jaap Schroder and Christopher Hirons (violins)
Academy of Ancient Music
Christopher Hogwood (conductor)
11.16
Dvorak: Symphony No. 7 in D minor, Op. 70
Berlin Philharmonic Orchestra
Rafael Kubelík (conductor).
Last on
The BBC Classical Playlist