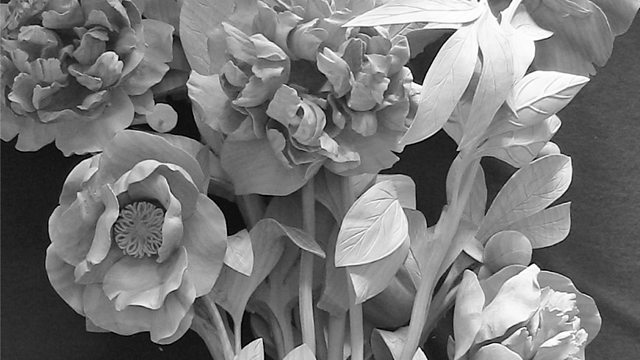 Baroque Spring
Listen in pop-out player
Rana Mitter in a special edition as part of Radio 3's Baroque Spring season, talks to artists and designers about the legacy of baroque and its influence today.
Seaton Delaval Hall, in Northumberland, has been described as a landmark of the English Baroque and the art historian Anthony Geraghty explains why. It was John Vanburgh's final building and in 2009, after a vigorous campaign by local people and international architects, was taken over by the National Trust. It has been closed for major restoration works and will reopen to the public later this month.
Trying to get to grips with the idea of the Baroque can prove somewhat slippery. Is it an historical period, an identifiable style, a plank in the Catholic counter-reformation or an attitude that transcends history? Helen Hills, Anthony Julius and Stephen Calloway discuss the idea of the Baroque with Rana Mitter.
And the avant-garde poet Christian Bök joins them to explore the resonances of the Baroque today. Can you put on "baroque glasses" to view the world?
The writer and woodcarver David Esterley was involved in restoring the intricate limewood carvings of Grinling Gibbons which were damaged in the fire at Hampton Court Palace in the 1990's. His new memoir explores the art of woodcarving and maps the process of restoration as a kind of illuminating struggle with the mysterious master craftsman.
Producer: Natalie Steed.
Last on
Seaton Delaval Hall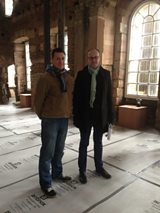 Seaton Delaval Hall will reopen to the public on Saturday 23 March 2013.
Picture: Anthony Geraghty and Mark Warr at Seaton Delaval Hall for Night Waves.
Seaton Delaval Hall - Exterior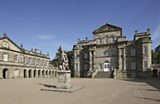 Seaton Delaval Hall - Northumberland exterior.
Picture Credit: NT Images - John Hammond.
Seaton Delaval Hall - Interior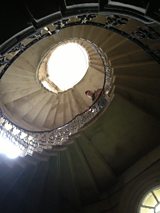 Mark Warr of the National Trust at Seaton Delaval Hall.
Grinling Gibbons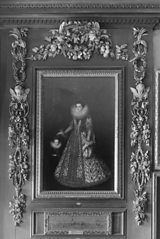 1907 glass plate photograph of the King's Drawing Room overmantel.
An example of Grinling Gibbons work at Hampton Court Palace.
David Esterly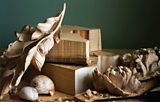 The Lost Carving: A Journey to the Heart of Making written by David Esterly is published by Gerald Duckworth & Co. Ltd.