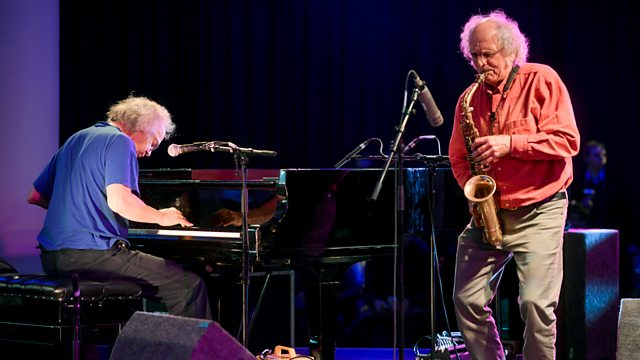 Henri Texier Trio, Trevor Watts/Veryan Weston Duo
Performances by French bassist Henri Texier and his trio, and free-improvising duo Trevor Watts and Veryan Weston, recorded at last year's London Jazz Festival.
On the face of it, these two groups adopt strikingly different approaches to improvised music: Texier's melodic, often folksy themes are built on grooves driven by his warm, virtuosic bass playing; Watts and Weston, on the other hand, shape their music as they go, jumping restlessly and spontaneously from one idea to another. But they have more in common than meets the eye. The trio, with Henri's son Sébastien on reeds and Louis Moutin on drums, has an open-ness about it that reflects Texier senior's grounding in the more avant-garde end of the music. Meanwhile, there's often a distinctive jazz flavour to the free-roaming journeys that Watts (saxophone) and Weston (piano) embark upon, taking in epic high-points and spikier, more playful moments along the way.
Presenter: Jez Nelson
Producers: Peggy Sutton & Chris Elcombe.
Last on