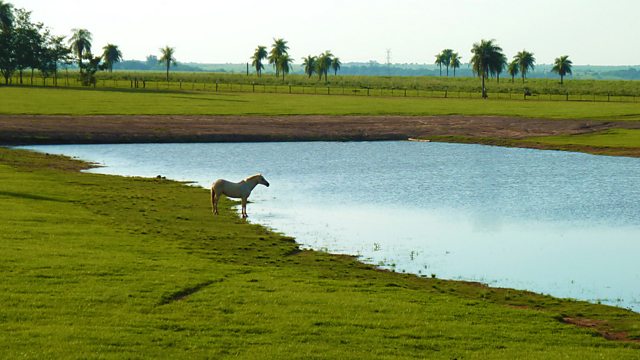 Listen in pop-out player
Throughout March, as part of Baroque Spring, Lucy Duran visits South America. This week, she concludes her visit to Paraguay, where she meets one of the world's greatest exponents of the Paraguayan harp Kike Pedersen. Plus, in the historic Misiones region, she records cowboy-musicians on a working ranch, and records music of the Latin American Baroque on one of the continent's only replica Baroque harps. Next week: Bolivia. Producer James Parkin.
World Routes gets to the heart of Latin American Baroque in two of the continent's most musical nations. The programme makes exclusive recordings of music and musicians that date from the Baroque period, as well as other traditions that date from before or after the 16th and 17th Centuries.
In Paraguay, the focus is the harp which has become the national instrument. Duran records one of the only true replicas of a Baroque harp on the whole continent, and savours the unique atmosphere of Misiones where she stands amongst the ruins listening to young students recreating the choral sounds of the banished Jesuits. Plus there's country music recorded on a working ranch and a session with one of the world's greatest female guitarists, Berta Rojas.
In La Paz, Bolivia, Duran records the traditional panpipes of Lake Titicaca at around 4000m above sea level. Further down the mountain, there's the Andean sounds of Bolivia's most celebrated group: Los Masis. They're based very close to the spot in Sucre where Simon Boliva declared independence for the continent. And there's music from Amazonian Indians, and Baroque music written by indigenous composers in the 17th Century: performed these days by a youth orchestra in the exquisitely renovated churches of San Jose de Chiquitos.
Last on
Featured in...
This collection features our choice of musical highlights from across the globe.