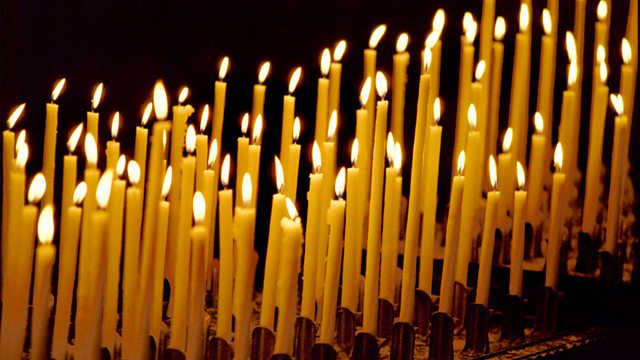 19/03/2013
A spiritual comment and prayer to begin the day with Father Martin Graham.
Last on
Father Martin Graham
Good morning!
Later today Pope Francis will be formally installed at Mass to inaugurate his Ministry. This is a relatively new ceremony because until 1978 the Pope was solemnly crowned in a ceremony that typically lasted seven hours! In those days at the very beginning of the Coronation Mass in Saint Peter's, the Pope was carried high amid pomp and splendour, and one men went, almost unnoticed by the vast congregation -a simply dressed Franciscan priest used to walk before the Pope in the procession to the Altar. Then three times as they walked up the huge aisle of the Basilica that priest would dramatically swing around and stare at the new Pope. The procession would stop, the music would stop and that Franciscan  would hold up a small dish of flax and touch it with a lit candle. The flax would disappear in a puff of smoke leaving only ashes and the priest would say directly to the Pope, 'Sancte Pater, sic transit gloria mundi' - 'Holy Father, so passes the glory of the world'. It reminded the Pope that earthly honour, and even this life itself, are not permanent, one day they will come to an end.
Eternal God, help us to see beyond the passing things of this world; may our eyes be fixed firmly on you and recognise what will truly bring us fulfilment and joy. Amen.