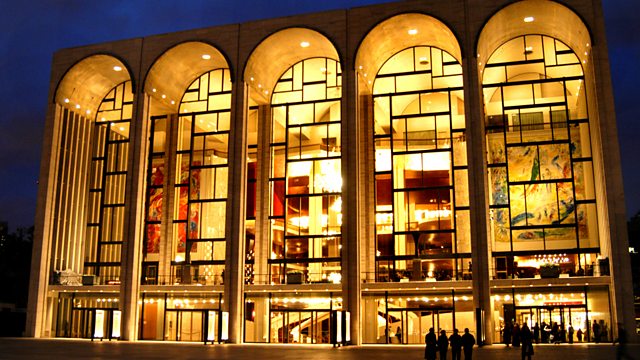 Zandonai's Francesca da Rimini
Zandonai's colourful melodrama, based on a play inspired by Dante's Inferno, centres on Francesca da Rimini's fateful entanglement with the Malatesta family. Francesca has been promised in marriage to Gianciotto Malatesta, the brutal lord of Rimini, who is lame. She is tricked into thinking his handsome younger brother, Paolo, is her betrothed, and falls in love with him. Despite marrying Gianciotto, her love for Paolo develops, arousing the jealousy and suspicion of their other brother, Malatestino.
Francesca da Rimini, full of vibrant melodies, is Zandonai's only opera to achieve lasting success.
Francesca.....Eva-Maria Westbroek (soprano)
Paolo il Bello.....Marcello Giordani (tenor)
Malatestino.....Robert Brubaker (tenor)
Gianciotto.....Mark Delavan (baritone)
Chorus and Orchestra of The Metropolitan Opera, New York
Marco Armiliato, conductor.
Last on